Online Induction >> Contractor Orientation
Published 07/12/2022
Contractor Orientation
- Online Contractor Safety Orientation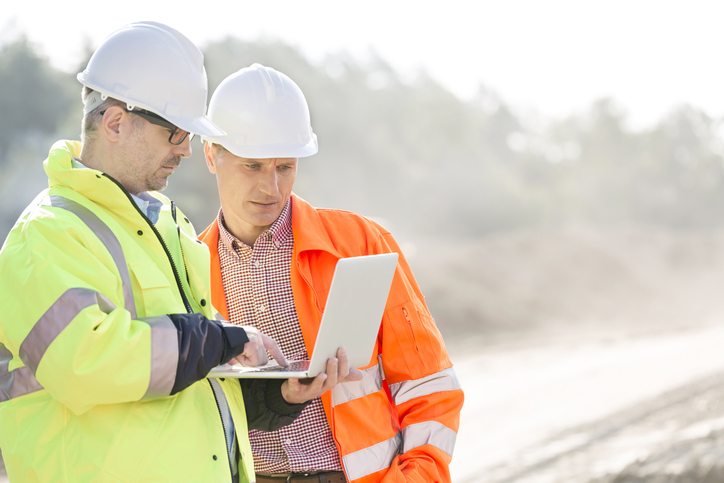 If your organization hires contractors, then you probably need well thought out and prepared orientation materials on site safety and site access for the contractors to go through before arriving at the site. Commonly a contractor orientation covers safety issues but they also address concerns such as HR compliance issues, privacy concerns, and other sensitive areas of the organization as part of its risk management and job ready preparations for contractors.
Here we go through everything around setting up a contractor orientation, its importance and the best practice components to include when creating one.
View Orientation Templates, Forms and Examples

What is a contractor orientation?
A contractor orientation is a process of introducing and preparing new contractors with essential workplace and job ready information concerning the organization, equipment, work areas, training and health and safety. This is commonly delivered online. Contractors also could be prepared with who coworkers or team member are and information about the workplace they are entering which sets them all for a job success and familiarizes them with the organization and even its culture.
There are two common forms of contractor orientation:
- Site specific orientations.
- Generic organisation wide orientations.
An online contractor orientation offers the easiest and most effective way of introducing a contractor into the organization. Commonly, it would be done before the contractor arrives on site and enables the contractor to upload important documents such as licenses and certifications, insurances and other important site materials. A contractor is hardly going to carry those sorts of materials around and with them when arriving on site. Instead, they can provide all compliance materials via the contractor orientation before they walk through the door to do the job. The organization is then satisified that the contractor is compliant and approved to work. The orientation also ensures that the contractor gets the relevant safety information for a specific site together with information on the potential hazards they need to be aware of. See more on
Contractor Safety Orientation
and what to include.
Why have orientations for contractors?
A good contractor orientation helps create the foundation of a great organization, enhancing a particular project to be accomplished efficiently and safely by its contractors and subcontractors. Creating the perfect contractor orientation program can be a challenge, but by using an online contractor orientation program you can instead create a simple and engaging orientation that includes all the essential information the contractor worker needs to be equipped with before the work begins.
There are several reasons why an organization should have a contractor orientation in place:
- Orientations equip the contractor with knowledge of the workplace hazards, how to detect, report, and prevent them.
- Understanding and skills required for contractors to safely accomplish the project at hand
- Reduction of the overall costs
- Ensuring compliance of the contractor
- Helps an organization develop a positive health and safety culture
- Orientations assist in the formulation of better ways of managing health and safety.
- Creates efficiency and safe organizational culture
In any organizational project, familiarizing the contractors with the site and the project's safety concerns is paramount in the onboarding process. The orientation process acquaints the contractor with knowledge on the workplace hazards and prepares them to begin the project.
For instance, in heavy industries, workplace safety usually begins with contractor safety orientations. Research shows that many new hires in an organization are likely to pause on the project due to work injuries compared to the workers who have been in the organization for more than a year. When a contractor's orientation is correctly done, the individual is set to be safe and productive within the project team.
Have a look at contractor orientation forms, check lists and presentations here:

What to include in a contractor orientation
The provision of the right contractor orientation helps with the prevention of common workplace hazards. Having a safe and healthy culture with a commitment to safety is a never ending task. There will always be new areas to improve and new hazards to address. But with an online contrator orientation, its a big step in the right direction. Here are some of the essentials you might include in an online contractor orientation.
- Important safety information. this could be the most critical high impact aspect of your onboarding program to ensure contractors are safe in the workplace. Topics addressed might include vehicle safety, hazardous substances, fall protection, correct handling of manual procedures, fall protection, working in heights, etc.
- Reporting; Every organization needs a well organized system for the workforce to report injuries, near misses, illnesses, and hazards. Contractors need to be familiarized with these systems to immediately report accidents and prompt actions taken. All members of the team should feel free to participate, which enhances a strong organizational culture.
- The organizational culture. The organization's practices and values have power across various operational activities, especially in health and safety. Having a strong culture is beneficial in minimizing injuries in the workplace.
- The essential documentation contractors should provide you before they start work. The contractor orientation program facilitates the collection of the required documents and qualifications of a contractor for various purposes, such as compliance. Online orientations are the most streamlined processes that enable the contractor to upload their documents, which saves time and costs spent on manual processes.
- Site specific information. Each orientation material should be designed in a manner that's in accordance with a contractor's location and role. Having a generic training isn't important as contractors tend to work on different sites with distinct hazards. Having an online orientation is recommended as it ensures quality standardization and customization, making sure the content input is specifically for a particular site.
- Other areas that are covered include the location of emergency exits, identification of the site manager, do's and don'ts, a tour on the site, etc.
Contractor orientations are critical as they are the first opportunities to make sure that your contractors are fully prepared and safe on site. Design an engage contractors through an effective orientation so that they are job ready and will work safely within the workplace.
Designing Contractor Orientation Workflows
There are many different orientation workflows that might need to be designed and setup for contractors and subcontractors ranging from prescreening and prequalification of contractors before they start working with the organization through to collecting information from them such as insurances, certifications or health history, the orientation to site itself and induction to the workplace through to signing them in and out on site and issuing their site access card or orientation completion certificate.

Best topics to include in your Contractor Orientation?
These are some of the most common topics in a contractor orientation:
- Health and Safety
- Contractor Safety Management
- Duty of care
- Contractor Obligations
- Emergency Response Plans
- What to do if you find Smoke or Fire
- Responding to an Evacuation Alarm
- Evacuation Wardens
- First Aid Response
- No Alcohol Consumption
- Non Smoking Site
- Bullying and Harassment
- Hazard Reporting
- Injury Reporting
- Job Safety Analysis
Work Method Statement
- Equipment Safety
- Hazardous Chemicals
- Chemical Safety
- Permit to Work
- Confined Space Entry
- Personal Protective Equipment
Best Setup Tips for creating a Contractor Orientation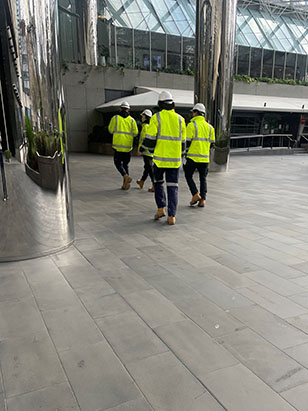 Contractor orientations benefit both the company and the contractor. They help the company by providing a consistent onboarding process for contractors, which helps to ensure that contractors understand the company's expectations and goals. Orientations also help to establish a positive relationship between the contractor and the company, which can be beneficial for both parties. Contractor orientations help contractors by giving them an opportunity to learn about the company's policies and procedures, as well as the expectations that the company has for them. This helps to ensure that contractors are able to do their job in an effective and efficient manner.
- Develop a Comprehensive Orientation Plan: Create an orientation plan that includes all the necessary topics and activities, such as safety regulations, job expectations, company policies and procedures, and other important company information.
- Make It Informative: Include materials that are informative and useful, such as an employee handbook, job descriptions, and training materials.
- Introduce the Contractor: Give the contractor a chance to meet the team and become familiar with the staff.
- Showcase the Company: Provide a tour of the company and its facilities, so the contractor can see the company's operations and culture.
- Offer a Q&A Session: Give the contractor an opportunity to ask questions and receive answers.
- Ensure Compliance: Make sure that the contractor is aware of any legal or regulatory requirements.
- Follow Up: Follow up with the contractor after the orientation to ensure that all the necessary information has been communicated.
Ready to create an Online Contractor Orientation?
Try creating a contractor orientation or look at existing contractor orientation forms, checklists and templates right here: