Online Induction >> Permit to Work Software
Published 09/09/2023
Permit to Work Software
- Online Permit to Work System for Managing Safe Work Permits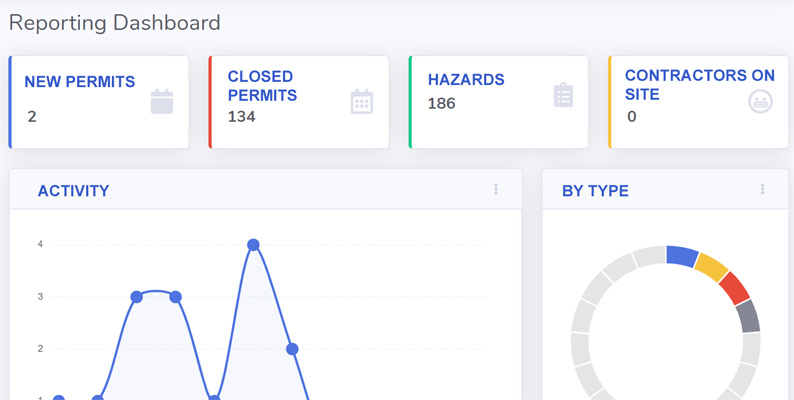 A
permit to work
is required for any task that has the potential to affect the health and safety of people in the workplace and is used to ensure that work is done safely. It involves a process of requesting, reviewing, authorising and documentation of a safe work permit for the work to ensure there are
non conflicting tasks
being carried out by other workers and that appropriate controls, certifications, hazards are identified, risk assessments are completed and if relevant, isolation management implemented.
Full comprehensive Permit to Work System
Control all contractor permit activity on sites, mobile access for permit approvals, authorisation to work, manage permits for high risk activities, pre/post issue check lists, alerts, blocks, set limits and real-time permit to work registries per site or location.
Discover our Permit to Work Software for your workplace

A permit to work system sets out the procedure for instructions on what work is to be done for the task, where, and when as well as a responsible person assigned to assess the task and check safety at each stage.
Best practice permit to work software involves implementing a system to issue work permits online via
tablets or mobile devices
to your workforce and contractors and to have a centralised online
permit register
to
manage permits to work
including expiry dates, history, awaiting review and responsible persons. Check out
our guide
for how and identify what to setup in permit to work software and our library
permit to work templates
.



Types of Permits to Work Forms
Every workplace and site is different and there are many varying situations and tasks where a permit to work is required. Common permit to work forms include:
-
Hot work permit
-
Radioactive materials
-
Dangerous chemicals
-
Excavations
-
Power supplies
-
Confined spaces
-
Excavation
-
Working at heights
-
Electrical
-
Crane Lift Permit
-
Hydraulic Works and Isolation Permit
-
Other hazardous conditions
Try scanning this QR code for an example online Permit to Work form

View 10 common permit to work templates here
Library of ready to go Permit to Work forms


HV Electrical Works and Isolations Permit
LV Electrical Works and Isolations Permit
Asbestos Removal Permit
Confined Space Permit
Excavations and Penetrations
Hot Work Permit to Work
Working at Heights Permit
Crane Lift Permit
Hydraulic Works Permit
Mechanical Works and Isolation Permit
Critical Fire Protection and Isolation Permit
Authority to Work
A Permit to work is also known as an authorisation to work
Create custom Permit to Work sign off workflows
Setup additional sign off and review workflows such as and you can even build in follow on work flows such as:
- Subject matter expert sign off
- Engineer sign off
Create different workflows for how a permit to work is requested or issued:
- setup role based registry of matching permit to work forms based on the nature of work or job activity type and risk level
- setup QR code posters for permit to work forms, when scanned comes up with the matching permit to work form
- issue a permit to work request to a preferred contractor or contractor administrator before arrival on site
Create & View Permit Templates, Forms and Examples

The permit to work specifies the hazards and the risk control measures that contractors need to be aware of before they start work on the task. It is a critical instrument for communicating and ensuring full awareness of important safety information in relation to the specific task they are about to do. When a contractor arrives on site, it's critical that before they begin their work tasks, they are instructed upon and issued the specifics around the hazards and risk controls in relation to that job task. If this isn't done, you expose the contractor to a high level of risk when conducting their work which could result in an injury to the contractor or your coworkers.
Guide to setting up Permit to Work Software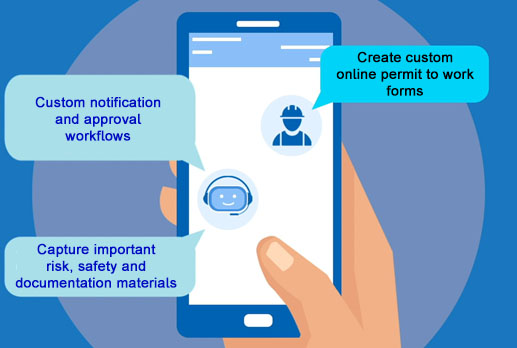 When it comes to your workplaces specific requirements and workflows for permit to work software, it's important to make sure that the system reflects how you need permits to work to function in your workplace and for your type of workforce and contractors. Every workplace is different but the goals are going to be the same. Some types of permits won't be relevant to your workplace versus others that will be common day to day or week to week permits. Permits to work are hard to track. The visibility, traceability and management of permits to work is critical to ensure that safety managers are aware of all the activities and risks before the contractor starts their job activity or task. They communicate the critical information, the hazards involved, the precautions to take and the required authorizations.
As a walkthrough going through how to setup a permit to work system, the first step is to identify what kinds of permits you need to put in place.
- Hot Work Permit (flammable materials involved?)
- Cold Work Permit (no source of ignition)
- Confined Space Entry Permit (entering any confined space such as a tank, vessel, tower, pit or sewer)
- Special Permits (Radioactive materials, Dangerous chemicals, Excavations, Power supplies)
Once you have identified to the types of permits you want to manage, the workflow to develop is a permit to work system for managing how permits will be requested or issued and how approvals will be managed. How will you manage notifications and approval requests? How will access to permit requests be done and how is a permit to work assigned?
Create custom approver workflows
A big part of the permit to work process is custom approver workflows. Here you can ensure responsible persons are able to review and approve permit to work forms in response to tasks. The approvel workflow might be based off the issue of a work order, it might involve reviewing JSA's and other high risk documentation provided when completing the permit to work form and can be task / job specific.
Online Safe Work Permit Management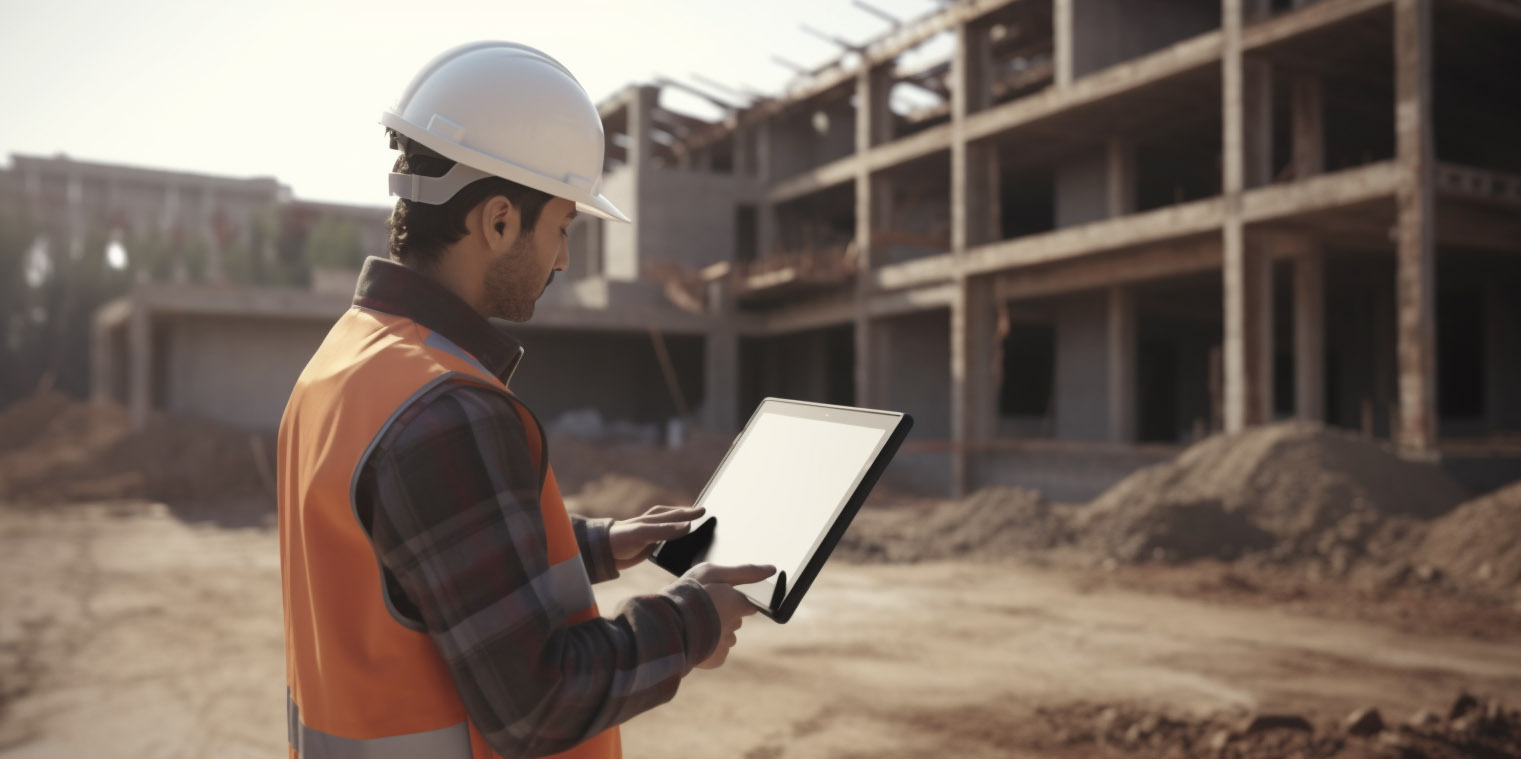 Traditionally managed on paper, an online permit to work system is far more effective in real-time safe work permit management and faster sign off, raising of the permit, updating it and awareness of changing hazards in the workplace.
Tasks can be ordered by job number, job site, date or other job specific filters so that you can have a central registry of contractor jobs and tasks along with all the critical safety information for each job such as safe work method statements or JSA's and even a matching hazard registry in relation to that job. All permit documentation and records centrally consolidated and accessible in a centralised permit system. When the job is completed, the permit to work forms can be closed and you can then have a permanent registry of closed permits to search and access as an ongoing permit to work registry.
Search Permits to Work
Contracting companies can access and search relevant permits for high risk work on demand and in real-time. Establish a search engine dedicated to your organisations safe work permits for real-time and historical permit records for different sites and work locations.
Permit to Work Software Template
Have a look at our permit to work system template right here:
Discover our Permit to Work Platform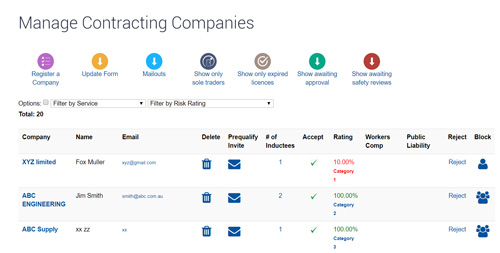 Registry of current permits contractors can request
Create a live registry of current and active permits. Contractors can then request from the permit registry and administrators can then validate, approve and issue those permit requests. You can then easily categorise who is pending approval, who is rejected and who has been approved. Permits could be tied to equipment, job activities, site, role and more, entirely customisable on demand and in real-time.
Authorisation to Work
In some regions, a permit to work is also known as an authorisation to work. The work authorisation has similar workflows to a permit to work but may also differ based on risk level or organisation specific requirements.
Custom Safe Work Permits
Customise different permit to work forms using our dedicated permit form builder. Create different custom notification and authorisation rules and personalise your own workflows so that the permit to work system fits your organisations unique requirements. No two workplaces are the same!
Tablet / Mobile App Permit to Work Management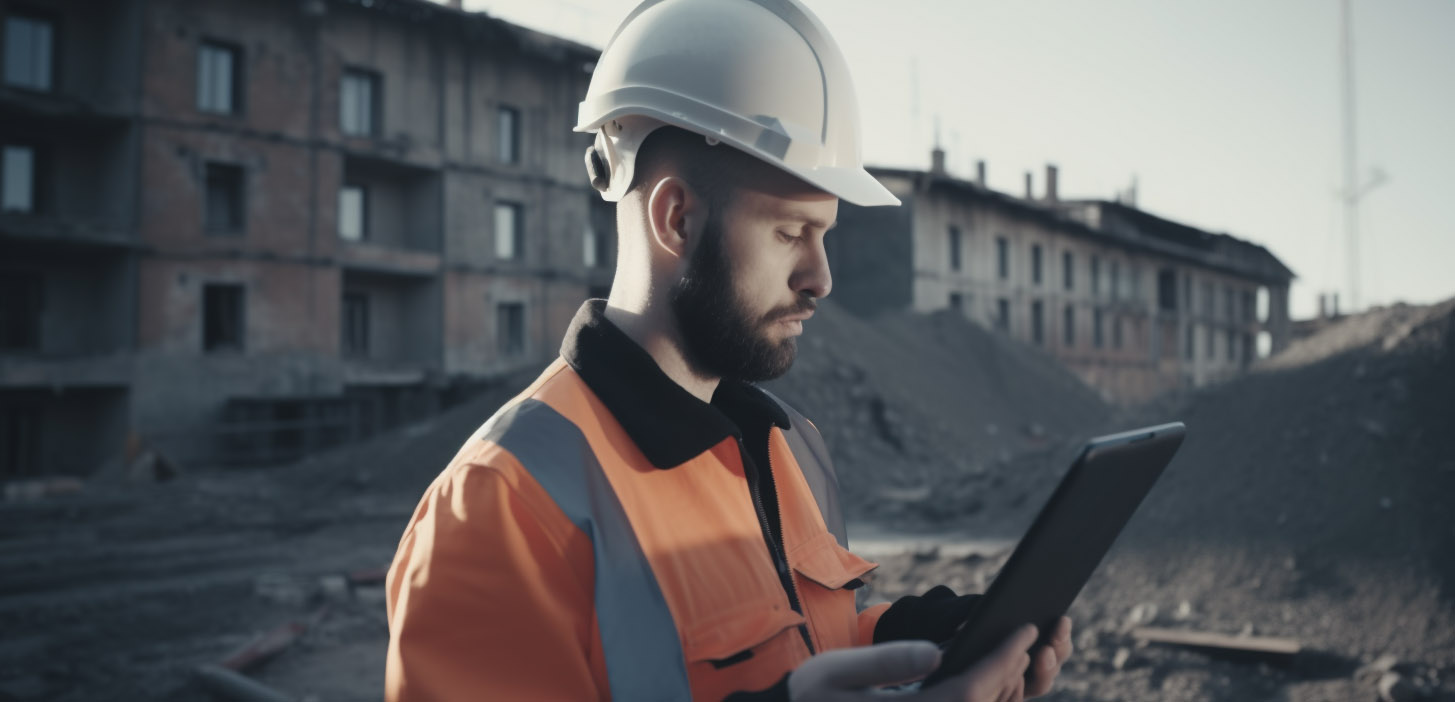 Everyone is on mobile these days and its a critical platform to use for front line workers so that they have access to permit to work management on demand. Setup your permit to work process via the
permit to work app
. Contractors will complete a permit to work form from a tablet / iPad or mobile phone / Android / iPhone or they can also access and progress through permit to work forms before they arrive on site using a dedicated web portal.
A permit request is then sent to the responsible person who views the information for compliance and risk checks and then authorises it or provided feedback. The approval, rejection or feedback notification is then sent to the contractor. They can then proceed with the job task and when completed, signs out. The responsible person is notified of job completion and can close the permit to work.
Most common activities that require a permit to work system
The most common job tasks that require a permit to work system are ones that involve high safety risks such as working in confined spaces, hot and cold work and electrical activities. These job tasks require important safety checks before hazardous work can commence.
Precautions to be taken
Imagine every time work or tasks are being done around your facility, site or workplace, no matter what location, site access point or facility is being worked on, there is a constant awareness in real-time of what hazards affect that area and what precautions need to be taken? Control the work areas and job tasks that are potentially hazardous by using innovative and a modern permit to work system to digitally document which work is to be done and the precautions to be taken in order to carry that work out.
Conflicts
A big part of the permit to work process is knowing which permit to works conflict with each other. Are there two different contractors, permitted to work on the same building, at the same time, isolating different parts of the building at the same time, resulting in the entire building now isolated? An outcome that was unforeseen due to know knowledge around the conflicting permits to work. If you could have seen the conflict, you would otherwise have ensured they didn't clash. Using a modern permit to work system you can have more of a real-time awareness around authorised and approved permit to work jobs and have the ability to prevent conflicts automatically.
Digital map of permits at each site
Using our Permit to Work system, you can create a digital map of your workplace locations and sites and see in real-time all permits associated with each location or site. Using this capability, and our Work Sign app, contractors can receive a proximity alert on their mobile devices to inform then when they are near a PTW in operation (this functionality requires location services enabled).
Integration with Work Orders
Whether you need to add in our full work request and work order module or you want to integrate with an existing work order system, you can seamlessly ensure that as work orders are raised and issued to contractors, the permit to work side of things is also part of that workflow. Real-time awareness on permit to work activity doesn't end there, you can further generate automatic daily reports on all permits in operation so that there is a constant awareness around permit to work activity on site.

Setup your Permit to Work System
Want to try out a permit to work setup? Get started right here:

Frequently Asked Permit to Work Questions
How long does a permit to work last?
This depends on the specific organisation and their protocols but typically you might see a permit only valid for one day through to examples that span an entire week for ongoing work. Commonly a permit is tied to a specific job activity and so when that specific activity is complete and a new job activity starts, the permit ends and a new permit to work process starts (is the new job activity a high risk task? Does it require multiple permit to work / authorisation to work?)
Is a permit to work needed for a low risk task?
Commonly a
Permit to Work form
is required for high risks tasks. Low risk tasks don't commonly require a permit to work but some organisations may implement different procedures here for some tasks.
How do you deal with multiple permit to work requests for the one job activity?
This is where having a
permit to work system
helps manage this scenario more effectively. It helps establish a way to classify different work activities by risk level and systematically determine what permit to work forms are required for different work activities, triggering the approval workflows and authorisation to work process.
How many approvers can you have for a permit to work?
This comes down to the preferences of an organisation, one contact might be a specific approver just for one type of permit to work form (i.e. electrical) versus other contacts who are listed as responsible officers / responsible persons for a whole range of permit forms. You might even setup an escalation sequence where multiple contacts are required to go through an approval process (i.e. a building engineer approval).