Online Orientation >> Orientation Program >> Safety Orientation
Published 04/12/2022
Safety Orientation: Why you need a Safety Orientation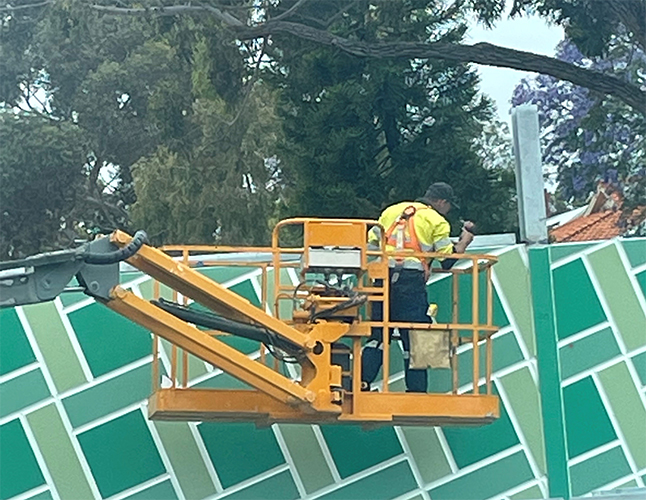 A safety orientation is a core part of ensuring new employee and contractor safety in the workplace. Ensuring that all new staff and contractors have done a safety orientation is critical for ensuring they work safe and stay safe on site as well as going through important HR policies and procedures.
A safety orientation is an important element of your overall orientation program for new starters to ensure they are aware of, acknowledge and understand important safety measures for working on site and being job ready for their first day in the workplace. It commonly involves going through a series of orientation steps ranging from collecting information from new starters such as evidence of training, licenses or certifications through to going through a safety orientation presentation, checklist and assessment.
View Templates, Forms and Examples

Why Setup a Safety Orientation
It's important that all new staff, contractors, visitors or volunteers are prepared for their first day in your workplace and are familiar with policies, procedures, safety and hazard awareness and any risks to be aware of before they start their job task or activity. Giving them a proper safety orientation will help them be better prepared for working safely in the workplace and hopefully avoid incidents from occurring such as an injury or near miss. Establishing a good safety orientation also shows you are a proactive and engaged workplace, setting a good culture around safety and that you strive for protecting your workforce. Not everyone is going to be familiar with the deep intricacies of your workplace, visitors, consultants, contractors or volunteers might only be working there for one day or a short term job task and they equally need to understand important policies and procedures.
A Safety Orientation might be setup for:
- A whole organisation
- A specific project or work site
- Role based, specific to a particular type of worker such as cleaners, maintenance staff, contractors or volunteers
Structuring your Safety Orientation
What are some of the most important and popular parts of a safety orientation?

Safety on site, what you need to know about working safely in the workplace

Policies and procedures acknowledgement

Contractor and Employee focused orientation

Testing competency

Capture licenses / evidence of training
Popular Links
View Orientation FAQ
Ongoing Orientations
A safety orientation might be done yearly to make sure workers are up to date on all current safety policies, procedures and training. The workplace is constantly changing and it's important that the safety orientation remain up to date and refreshed. Hazards, risks and other safety resources need to be updated and workers need to be re-trained to make sure they are competent.
- might be done annually to ensure staff are up to date
- at the start of a new project
- when launching a new site
- when staff begin at a new location or region
- when a new job task or activity is being undertaken that is quite different to their last
Things to avoid
When your creating a safety orientation, here's the lessons learned on what not to do

A giant handbook that no one reads

Skipping important safety topics such as emergency procedures

Failing to test their knowledge to ensure they understand the safety orientation

Didn't capture emergency contact details

Didn't capture evidence of training and competency
Workplace Safety Orientation for Contractors and Employees
The thing to remember is that a safety orientation is for both contractors and employees. Contractors might be your suppliers, adhoc contractors or sub contractors. Employees might be full time, part time or casual employees.
You should establish specific safety orientations for each role type. They'll have different content specific to the nature of being an employee or a contractor. You may also setup site specific safety orientations. These will cover the safety obligations of a specific workplace or work location or facility. What does a worker need to know about a specific building they are working in? Is there a site tour to go through, do they need to go through an orientation of manual handling, working in a confined space? are their hazards to be aware of? Consider all these areas in your safety orientation.
Online Safety Orientation Builder
Try creating an online safety orientation using our online builder or view templates and examples right here: