Online Induction >> What is a Corporate Induction?
Published 21/05/2023
What is a Corporate Induction and why is it important to set up a corporate induction?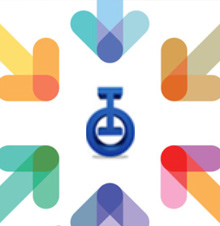 A corporate induction is the first step to engaging new workers into your workplace, commonly used to induct employees and staff before they start their first day on the job. A corporate induction typically covers important information and topics that a new staff member needs to know about and acknowledge before they start work such as safety information and procedures, HR policies and procedures and an introduction to the organisation and team that they will be working with.
A corporate induction generally starts with informing the new staff member of how to get inducted (going to web a link and registering for access) where they can then access the online corporate induction and progress through the induction steps. They might start by going through some data collection forms where important HR forms and safety information might be collected and acknowledged online such as next of kin information for emergency contacts, tickets and licenses for evidence of training and even payroll information or known medical issues that can affect your role on site. The next steps might include an introduction to the workplace, the location, site access, emergency locations, the management, meet the team, the workspace, work attire and other HR introduction, policies and procedures. Important workplace topics might include bullying and harassment, working at heights, confined space, code of conduct, sexual harassment, stress, drugs and alcohol and other important workforce and safety themed topics to understand and be aware of. This will form part of your overall
employee induction
.
Corporate Induction Acknowledgement
A corporate induction also involves making sure the new staff member understands and acknowledges everything they are going through. Check lists, assessments, online acknowledgement of policies and procedures are all important steps to ensuring the staff member understands the materaisl they have gone through and are aware of important hazards and safety materials that could prevent an injury in the workplace to themselves or a co-worker.
A corporate induction is when a business or organization guides new employees through different processes and procedures to ensure that they understand their job role fully, as well as providing relevant information on company policies. It can also include general advice, assistance with paperwork, and guidance from experienced team members - all of which can help reduce stress during the transition into your new role.
Most importantly, corporate inductions allow individuals to learn how best to contribute to their employer's mission while helping them gain important contacts within their sector. Corporate inductions don't just benefit newly-hired employees; businesses who have an effective one in place can also raise employee morale by giving everyone a chance to grow professionally and personally before setting out into adulthood!
High Impact Corporate Inductions
A corporate induction is the first experience a new staff member has with your brand and organisation. Its super important they are truly high impact and engaging experiences to bring to life your workplace online before they even step through the door. This can lead to creating the right impression and lead to strong staff retention and expectations.
What happens when you don't run Corporate Inductions
You risk staff claiming they didn't know when something goes wrong, you risk injuries happening because staff didn't know the procedures or workplace policies, you risk that staff have not acknowledged or signed off against important policies and procedures which could even lead to a safety breach or insurance risk and ultimately, you risk staff not being fully prepared for their role which could directly lead to higher retention issues or poor company culture.
Create a Corporate Induction Online
If you're looking to set up or enhance your corporate induction, try creating one online
right here
.
View Induction Templates, Forms and Examples