Online Induction >> Health and Safety Training Examples

Published 26/04/2021
Health and Safety Training Examples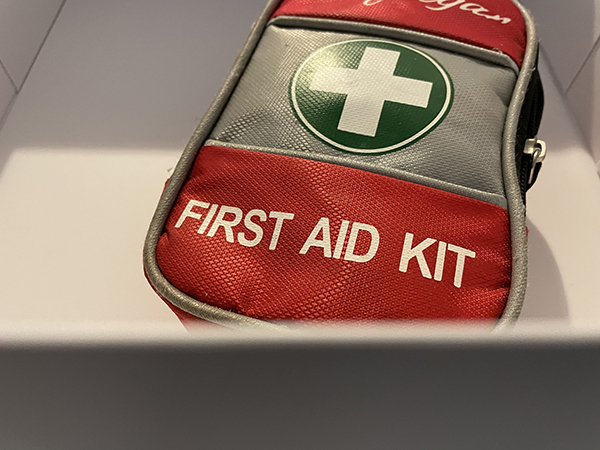 Safety induction programs are focused on educating employees across various workplaces to deepen their knowledge and skills, improve company performance, minimize risks, and create a safer and healthier workplace. On the other hand, organizations should ensure that they offer comprehensive training in health, safety, and environmental management.
Employee safety training is among the critical aspects to implement in the workplace and should be tailored to the organization's needs. It familiarizes all the employees with workplace safety policies and procedures. But what makes safety induction training effective?
View library of health and safety training courses

Crucial Topics for Health and Safety Training Programs
Providing training and instructions to your employees is essential for them to complete their tasks without any health risks safely. A primary health and safety induction training program should cover these critical areas of safety that are legally necessary to train your team.
- Fire safety
It is an essential part of any organization. All employees need to be taken through fire safety training programs to acquaint them with actions to take during a fire outbreak. Although managers don't always want employees to fight fires, they should be equipped with the knowledge on fire incident reporting, the use of fire extinguishers, and staying safe.
- Environmental safety
Training on environmental safety entails strategies that vary across organizations. However, it's not all about respecting the planet! Environmental safety training may cover areas like electrical safety, safe lifting, general office safety, and material storage and disposal. Organizations that deal with hazardous resources need to implement crucial environmental safety training programs.
- Workplace ergonomics
It's pretty surprising how workplace ergonomic injuries tend to cost organizations billions of money. This arises from the workman's compensation claim and loss of productivity. Ergonomic injuries such as sprains, strain, hernia, carpal tunnel syndrome, and inflammation cost approximately $45-50 billion annually. So, investing in ergonomic safety training in the workplace is one of the best undertakings. It results in reduced healthcare costs, fewer sick leaves, and a happier team.
- Equipment safety
Whether a team member joined the workforce with skills and experience or not, it's mandatory to use job-specific tools and equipment safely. Employees need training on how the machinery they will be working with operates. Additionally, they need to know the importance of using PPEs if working in risky areas or dealing with special equipment.
- Workplace violence prevention
Millions of individuals every year suffer victims of workplace violence. A large proportion of the events usually are active shooter incidents in various workplaces. Domestic violence incidents that find their way into the workplace are also worrying. Safety training should include violence prevention strategies in the organization. All potential signs and risk factors of violence should be identified and dwarfed. This saves a life of a team member.
- Online safety and cybersecurity
Another integral part of a modern safety training program is the aspect of cybersecurity. Currently, so much of our work lives happen online. So, it's crucial to protect all the employees, organizations, and customers from fraud and cyberattacks. Ensure that the team follows best practices when it comes to being online during routine business operations. This is typically essential in protecting passwords and other sensitive information from unauthorized access.
- First aid training
Having basic first aid training in the workplace is an excellent step to make. Employees can be trained on handling affected individuals during incidents as part of the organization's comprehensive safety training program.
- Risk assessment and hazard analysis
Worksites should be continually analyzed to detect all potential and existing hazards. Subsequently, all the organization's stakeholders need to be trained to understand and know how to deal with various risks. Health and safety training programs can be delivered online or physically in the workplace. Design a health and safety training course and create a dedicated learning environment to train multiple staff. Also, online learning can be adopted as it's more efficient and effective. The team can go through the training materials anytime at the comfort of their homes.
Health and safety training programs have evolved from being simple managerial programs to multi-faceted programs. Although it seems cumbersome, every organization can set up a functional safety training program regardless of the size. The ability to keep employees safe depends on the organization's ability to design, implement, and improve the safety management program and processes.
Try creating Health and Safety Training online right here
View forms, checklists, exist health and safety training courses and more