Online Induction >> What is a Safety Induction?

Published 03/06/2023
What is a Safety Induction and why do you need one?
A
safety induction
is the first step to engaging your contractors, employees and visitors regarding working safely on site, in the workplace. It's typically made up of a
series of steps
around performing a job role safely by properly going through safety training, a site tour, hazards in the workplace to be aware of, collecting important licenses and certifications as evidence of training and being tested on their competency. Common topics to include in a safety induction range from Fire Extinguisher, Hand Held Power Tools, Injury Management, Infection Control, Personal Protective Equipment, Safety Awareness and Working at Heights.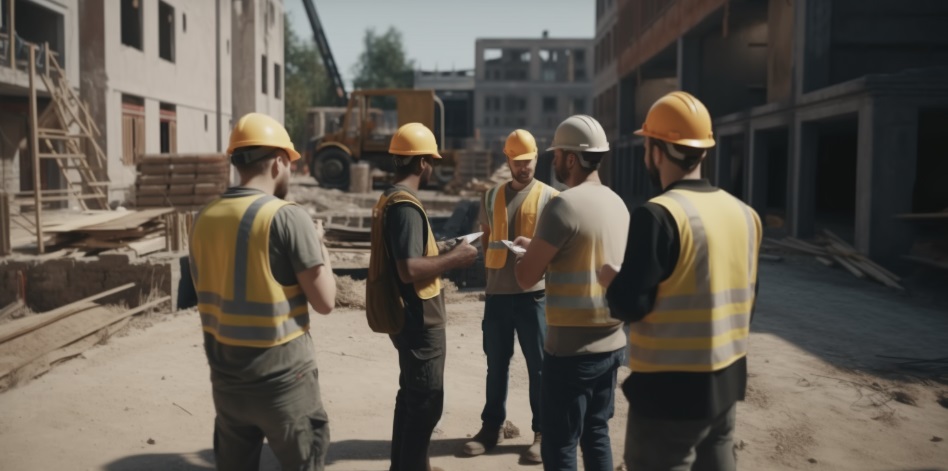 Many organisations create an
online safety induction
for all their staff and contractors to complete as part of engaging new starters before they start working in the role. A good safety induction will provide the groundwork and foundations for working safely in the organisation, protecting both the employee and their coworkers. It will cover important
safety topics
such as confined spaces, hazards to be aware of, how to report an incident, how to act and behave in the workplace and among your coworkers, what to do when something goes wrong, understanding important safety policies and procedures and getting an
acknowledgement
that the staff member has actually read and understood these areas.
Delivering a safety induction online
Commonly a safety induction is best delivered online via an
induction program
and may form part of your overall
contractor induction
,
employee induction
or
visitor induction
.
View Safety Induction Templates, Forms and Examples

Why is a Safety Induction so critical?
Safety inductions
can be a major resource for helping prevent an injury or accident from happening in the workplace. It is the direct tool for bringing awareness of safety issues and procedures to all types of workers (from regular employees, contractors or even visitors). An effective safety induction can also ensure not just safety awareness affecting the person completing a job task or role but also ensure the safety of their coworkers too. It can set out important processes to follow such as how to report an incident, safety procedures for working at heights, confined spaces, access control, restricted areas through to hazard reports. Commonly you might include a
safety induction checklist
as part of delivering a safety induction online. See how safety inductions can save lives
here
.
"A safety induction is critical for all staff regardless of role such as contractors, subscontractors and visitors in order to ensure they are properly prepared around important safety procedures, risks, hazards and policies before they step foot into the workplace."
Dr Jeremy Nunn.
13 Common Safety Induction Topics
Safety inductions offer a great way to ensure all employees have an understanding of the danger that may exist within their place of work - meaning operations can be run safely without compromising performance standards. By having all personnel present on site receiving this training you can easily enforce the importance placed upon safe working conditions for all associated with the facility/premises environment. It will also help create more uniformity when dealing with issues such as liability regarding third-party contractors operating onsite in various aspects of business operations requiring additional competence assurance protocols beyond those previously provided by existing internal safety teams.
A common set of safety induction topics includes:

working in confined spaces

understanding and awareness of specific hazards

working at heights

electrical safety

fire safety

emergency procedures

medical kit locations

evacuation locations

bullying and harassment policies

code of conduct

how to report an incident or hazard

local hospital contacts

local emergency services contacts
What happens when you don't do a safety induction?
For any site, project or workplace, when you skip this important stage of engaging a new staff member, supplier, contractor or visitor, the results can be catastrophic.
- increased risk of injury or even death
- higher incident reports and workers comp claims
- higher risk of contractors conducting unsafe and unchecked work on site
- contractors performing tasks they shouldn't be
- contractors accessing the site in ways they shouldn't be
- people working on site that shouldn't be
- staff performing roles they shouldn't be risking injury
- staff getting hurt by hazards when they could have been warned about them through the safety induction
- emergencies happening and staff not knowing what to do
- staff seeing an incident or near miss and not reporting it
- staff encountering a new hazard and not reporting it
How do you structure a safety induction?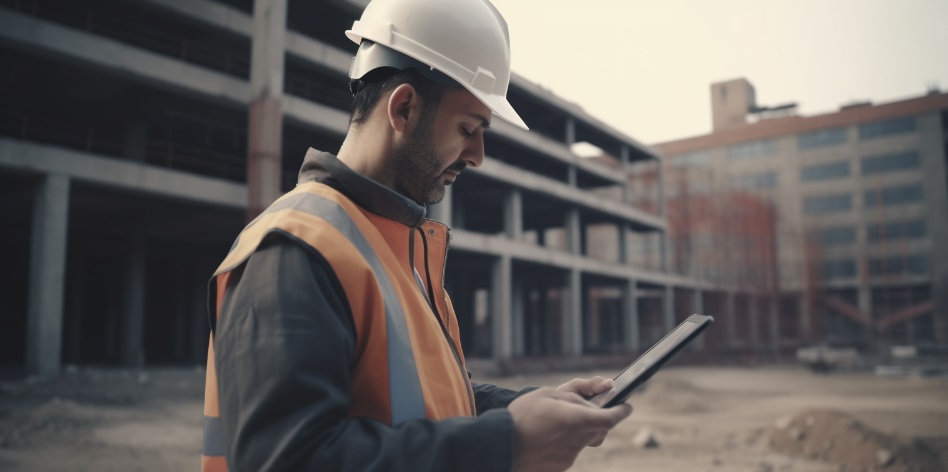 A common structure organisations use for their safety induction is a mix of collecting information from their inductees, presenting safety materials to them to learn and understand, providing access to safety materials and ensuring they understand everything that has been asked of them through assessments and check lists. The first step might include an online form where you ask for evidence of training, certifications, emergency contact details such as next of kin or even known medical conditions that could affect your role on site. The next step might be a series of safety induction topics to progress through that might be site specific, organisation specific or role specific. A check list of important safety items to remember and be aware of might follow as well as a document library that might have downloadable forms, policies, procedures or even site maps. Finally, lets make sure that they understand everything by testing their competency and knowledge through an online safety induction assessment.
What are we seeing in Safety Inductions for 2023?
For 2023 we're seeing a strong trend towards COVID safe workplaces with procedures around detecting COVID symptoms, prescreening for COVID infection upon arrival in the workplace, directions for people who are currently ill in order to prevent them infecting other staff and spreading an illness and vaccination status checks. These areas are being added to an overall safety induction as part of inducting contractors, employees and visitors into the workplace.
Other trends include better awareness of risks and hazards in the workplace by turning safety content into a more immersive experience so that contractors or new employees can be better prepared for the workplace and any hazards and risks they are likely to face by being better aware of the risks and hazards and what procedures to follow in order to work safely and ensure the safety of their coworkers.
Why are Safety Inductions important for workplace training?
A safety induction is important for workplace training because it helps to ensure that workers are aware of the dangers and risks associated with the job, and are equipped with the knowledge and skills to prevent accidents, injuries, and illnesses. It also sets out the company's safety policies and procedures, and helps to ensure that all workers are aware of their responsibility to follow them. This is especially important in hazardous industries such as construction, manufacturing, and transportation. Safety induction helps to ensure that workers understand their rights and responsibilities when it comes to safety, and encourages them to take preventative action to avoid potential risks.
Common Workplace Roles that go through Safety Induction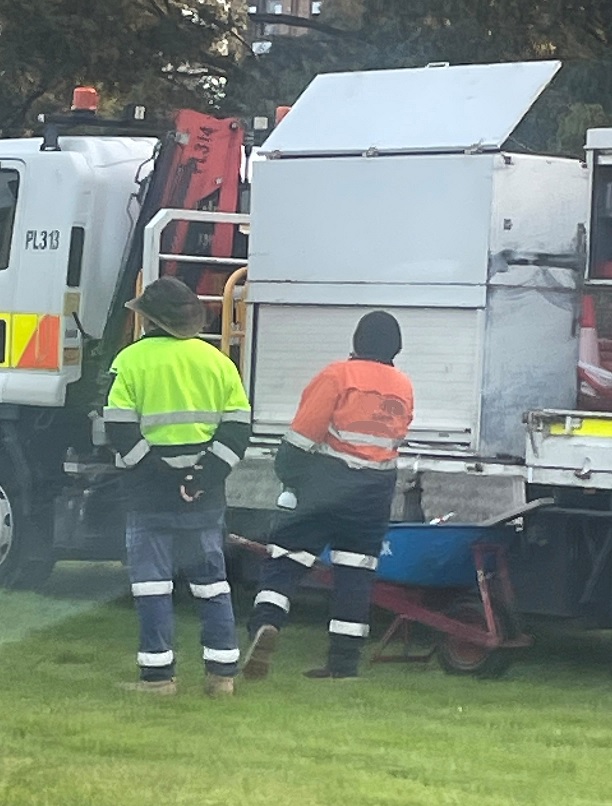 - Employees
You'll commonly see the safety induction completed for all new starters in a workplace, whether they be new full time employees, casual or part time employees, its important that all new starters be aware of all procedures, policies, protocols and awareness around safety, risks and hazards for the workplace.
- Contractors
Contractors too are a major role for safety inductions. All new contractors coming to site should be prepared ahead of their job activities by going through a safety induction covering important work practices, risk and safety awareness and procedures to follow while working on site.
-
Volunteers
Another common role type is volunteers who aren't employees or contractors of the organisation but work in a volunteer capacity but should still be treated as such when it comes to safety on site. They need to go through the same important materials in order to ensure they too are job ready and across all risk and safety materials in order to work safely on site and ensure the safety of their co-workers too.
-
Visitors
This final group are people commonly visiting an employee on site temporarily such as a consultant or work visitor for a meeting and whilst their job activities might not be comprehensive that they need to go through the same level of deep safety induction that a contractor or employee might, they still need to be made aware of the important points and risk and safety awareness to ensure they are safe during their time on site.
How to deliver a safety induction?
Modern safety inductions are delivered online and on mobile. Workers are typically doing their safety inductions before they arrive on site at a workplace to start their role. You might deliver the induction to a group of new employees or contractors as soon as they were engaged such as being informed on the phone that they got the job and the safety induction might be their next step before they formally start their new role. A contractor might be issued the safety induction to complete when they receive a work order to conduct trade work at a new location they have not worked at before. A contracting company might issue a safety induction to all its workers before they begin work at a project by sending them all an online link to complete the safety induction online.
In short, a safety induction is a major safety and risk reduction measure that every organisation should take seriously and ensure all staff, contractors and visitors have completed.
See how an online safety induction can work for your organisation by looking at the online demo via the form above or