Online Induction >> What is a Workplace Induction?
What is a Workplace Induction and what is the difference between a workplace induction and other types?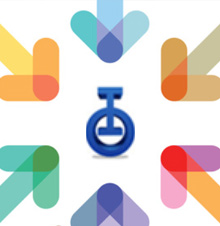 With a workplace induction, an organisation is specifically inducting their staff, contractors or visitors into their specific workplace. This is separate to a corporate induction which might cover a range of different workplace types. For example, a multinational organisation might have warehouses, offices and retail stores as different workplace environments and with a workplace induction, they would ensure their staff, contractors and visitors progress through a workplace induction specific to the nature of each type of unique workplace they are engaged with.
A workplace induction might form part of your overall online induction software where you have different types of inductions taking place whether it be corporate inductions through to role based or region specific inductions too. It commonly involves progressing through a series of steps starting with capturing important licenses and certifications through to emergency contact details or evidence of training. From there you might present workplace specific induction content taking the new staff member or contractor through important safety and HR materials as part of preparing them for their first day in the workplace and to ensure they can work safely in the workplace. Part of presenting workplace induction content is also making sure they understand it and acknowledge what's important. This is best done with assessments and checklists.
Preparing your workforce for day 1
Whether it be a contractor, employee or visitor, its important to prepare all workers for day one on their job. To ensure that workers are prepared and job ready for their first day. Common areas are preparing them for their job role, the tasks they are going to be doing, meet the team, site access, hazards to be aware of, workplace risks and how to work safely with their coworkers.
Issuing a workplace induction card
After completing a workplace induction, its common place to issue a workplace induction card. This is the proof of induction completion that an inductee would present when they arrive at the workplace. I.e. a Contractor might present this card as proof of their completed induction and current compliance when they arrive to perform their job task at the workplace.
Creating a Workplace Induction Online
If you're looking to set up or enhance your workplace induction, try creating one online
right here
.