Online Induction >> HSE Induction
Published 04/04/2023
HSE Induction: Best Tips for Creating a HSE Induction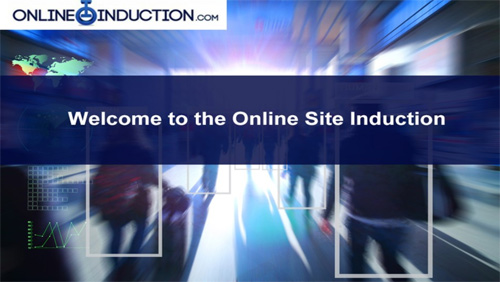 Every employer has a responsibility to safeguard the welfare of their employees. It is crucial for the employer to take precautionary measures to ensure safety in the workplace to avoid injuries and in some cases prevent deaths.
New employees require a well-conducted and elaborate induction to get them up to speed with their new work environment as well as the employer. As part of the induction process, they should participate in HSE induction which ensures their safety around the workplace.
HSE stands for Health, Safety and Environment, each of which covers different functions as explained below;
- Health: focuses on employee well-being. It includes any hazards and diseases that the employee may be prone to, within the workplace.
- Safety: focuses on protecting employees from operational risks. The employer should ensure that the employees are well informed and skilled to undertake their jobs safely; including their safety as well as that of their colleagues.
- Environment: focuses on the effects of operations such as waste discharge, air emissions etc. to the environment.
View Induction Templates, Forms and Examples

Things that should be covered by HSE Induction
1. Fire and evacuation process
Fire and Evacuation is the most crucial topic in health and safety; it should cover;
- The immediate actions to be taken in the event of a fire.
- What steps an employee should take when the alarm goes off.
- Where the emergency exit routes and Assembly points.
- The fire alarm call points
- The identity of the emergency coordinator and fire marshals.
- Fire prevention measures such as no smoking at the workplace, keeping the workplace tidy and litter-free, etc.
2. First Aid
When an incident occurs, whether major or minor, the victim should undergo first aid. The trainer should cover;
- The identity of certified first aiders.
- The location of the first aid room and first aid box.
- The first aid procedures.
- The process to report an accident, injury or illness.
3. Welfare facilities available
These are the facilities that ensure the comfort of the employees. Covered here are;
- The location of the following; toilet, break room, cafeteria, etc.
- The condition and comfort of workstations; they should be safe and well-ventilated with comfortable chairs where applicable
4. Security
The employer must put safety measures in place to safeguard the workplace. The following are the key areas covered here;
- Security codes and procedures.
- Use of security access cards; the employee should know the prohibited areas.
- Contractor procedures; a contractor is a person hired on short-term to undertake specific duties over a fixed period. Their security clearance should be made clear.
- Visitor procedures; the employee should learn the employer's policies concerning visitors.
5. Environment
Every employer should ensure that the environment is free of pollution. New employees should learn;
- Correct waste management and disposal.
- Noise policy.
6. Incident and Accident Reporting.
It is important to report incidents to enable the employer to iron out the loopholes that pose a danger to the employees.
Employee incidents include actual accidents and near misses.
7. Job safety
These are the health and safety measures to be undertaken on the job, they include;
- How to conduct risk assessments.
- Issuance of personal protective equipment (PPE) if applicable.
- Give clear instructions of any prohibitions.
8. Other topics to be covered
- Employee's car parking arrangements
- The sickness absence procedures.
- Emergency contact details.
How is a HSE induction helpful?
HSE inductions are incredibly useful for ensuring that employees are familiar with safety procedures, including proper use of equipment, protective gear and other workplace practices. In addition to helping protect against accidents or injury, these inductions provide a gateway for employers to share relevant information with their workers that they may not know such as company policies and best practices helping foster an environment of mutual respect. Through a HSE induction, employers have the opportunity to reduce costs associated with preventable workplace incidents while increasing efficiency by providing contextually relevant information to their employees.
A HSE induction is essential in any organization looking to create a safe workplace environment while also ensuring its workforce has access to training that meets all required legal standards. By taking the time during onboarding or periodically throughout employment to ensure everyone is up-to-date on safety protocols, businesses can be more productive and efficient while reducing long-term risks associated with negligence or ignorance of key safety topics within the business. For these reasons, investing in a comprehensive HSE induction program is an invaluable asset for any organization!
a) It ensures the wellbeing of the employees.
b) Enlightens the employees on what to do in case of an emergency or crisis
c) Instructs the new employees on the company health and safety policies
d) New employees learn how to report incidents and accidents.
e) It helps to instil a positive attitude towards health and safety practices in the workplace.
HSE induction is crucial as it sensitises both the employer and employees on their responsibilities to ensure health and safety in the workplace. Let us look at some of these obligations;
Employers responsibilities regarding HSE
Commonly you'll see:
- To ensure that all employees undergo HSE training and also offer a refresher course for the other employees.
- To ensure that all the safety equipment and systems work at all times.
- To provide a safe work environment for their employees with secure entrances and exits.
- To carry out frequent risk assessments to ensure that everything is in order in case a crisis occurs.
- Have written posters on health, safety and environment laws and company
- Policies displayed conspicuously for all employees to read.
- Must provide protective gear and warning signs where necessary.
Employees responsibilities regarding HSE
Commonly you'll see:
- They should attend HSE training as required.
- To report any accidents or illnesses that occur within the workplace.
- To report potential hazards and risks.
- To always adhere to the safety and instructions at all times.
- To never interfere with safety equipment and devices.
- To always take care of themselves and their colleagues.
- Should wear personal protective equipment, e.g. masks, boots, helmet, earplugs, gloves and protective glasses depending on the work.
Research shows that preventable hazards cause most of the workplace-related injuries. Both the employee and employer have the responsibility to ensure that the health and safety policies and procedures are in place.
See how our HSE induction system can work for your organisation by looking at the online demo via the form above or - Contact Us