Online Induction
>>
Compliance Training
Published 04/06/2023
Best Online Compliance Training Setup Guide
What is Online Compliance Training used for?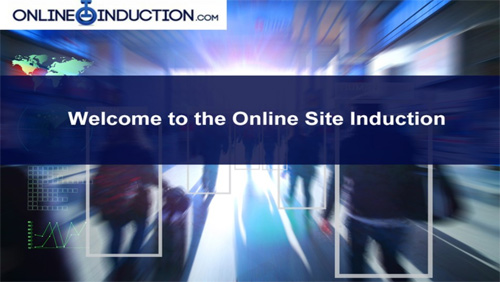 Compliance training is the process of educating employees and contractors on company policies and procedures, responsibilities and regulations in relation to working safely in their workplace, awareness of legal obligations and avoiding violations of the law, achieving acknowledgement that the workers understands and will abide by these compliance areas and establishing an organisation culture around compliance.
It is an organisations legal obligation to adhere to prescribed statutes and standards ranging from state and commonwealth legislation, and from industry codes of practice. These requirements mean organisations not only need to provide appropriate training and work instructions to contractors and employees, but that this is done in a consistent and timely manner, validating that the training has been done correctly including an audit trail. This might form part of your
contractor management system
with initial compliance awareness during the
contractor induction
. For employees, awareness might be delivered via the
employee induction
.
View Compliance Training Templates, Forms and Examples

Try scanning this QR code for a sample compliance training course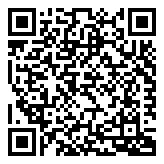 Want to set up your own QR code compliance training courses?
Get started here
How Online Compliance Training Works?
It's the first step to working with your organisation and the first entry point for being engaged by your workplace. It's also done annually to ensure ongoing compliance. It's the most logical area for setting up your online compliance training. All contractors and employees complete their compliance training courses BEFORE they start work in your organisation or workplace.
See examples:
Sample
Contractor Induction
Sample
Employee Induction
Contractor Prequalification
Why Compliance Training is important
Compliance training has an impact across a lot of industries, workplaces and different workforce types. There are many different fields to compliance ranging from compliance with fire safety, external programs, certifications, third party accreditations, internal safety, regulatory compliance and industry specific compliance. With so many different areas, its important that staff who are exposed to those fields be across and familiar with compliance that impacts both them and the business. This is where compliance training programs will help educate and ensure staff are up to speed on the impacts and compliance requirements to ensure they are compliant and reduce the risk of a compliance breach. For contractors this will commonly be part of your overall
contractor compliance management
and your
contractor management system
.
Compliance Training Features
Common features you might include in your compliance training include:

Compliance
course authoring tools
and
eLearning

Ready to go compliance content library or create your own using our templates

Upload your own content and supports SCORM

Training on mobiles and tablets

Safety Training Program

How to use the
Safety Management System

Making sure everyone goes through a
Safety Induction

Setting up a
training matrix
for all staff

Compliance content such as compliance presentations and slideshows for your workers to progress through and be educated on important workplace compliance topics

Compliance assessments to ensure workers understand their obligations and acknowledge the important compliance content

Acknowledgement of important compliance policies and procedures and manage
performance

Collect important materials from employees and contractors as part of their compliance such as insurances, certifications and evidence of training

Collect emergency contact details

Automatic
reminders
on when those items are due to be renewed

Having an effective
Onboarding Program
in place
Online Compliance Courses
Choose an industry

Want to try out our compliance training software setup? Get started right here:

Compliance Course Library
With many more ready to go compliance courses right here

View the full list
Go mobile
In todays world, everyone is on a tablet or iPhone / Android phone. It's important to engage your workforce on these devices. Setting up your compliance training to be mobile based is a major element towards a successful compliance training platform.
Enhanced Contractor Compliance
From compliance spot checks as contractors come in on site through to contractor company compliance background reviews, ongoing compliance management, compliance reminders to contractors and a full deep understanding of the compliance status of your contractors now and into the future.
Create your own compliance training courses
Using our course authoring tool you can create your own compliance training courses from scratch. We have ready to go templates that can enable you to hit the ground running and setup fast and quick compliance training courses but customised and personalised to your industry and workplace.
Or you can use our ready to go compliance training course content and start training your workforce today
See how online compliance training can work for your organisation by looking at the online demo via the form above or - Contact Us

Setup your own compliance training online