Online Induction >> Contractor Management System
Contractor Management System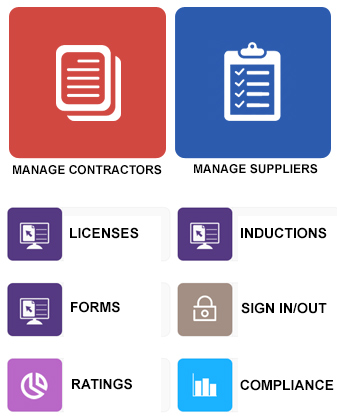 What is contractor management?
Contractor management is the process of managing contractors that are engaged to work at your workplace. Your organisation may hire one off contractors to perform adhoc work or you may hire preferred contractor companies to perform ongoing and regular work on site.
This could range from clearning contractors, maintenance, gardening though to security contractors. Think of the suppliers and vendors your company engages and do these organisations provide staff that visit your workplace to conduct work?
If so, you need to manage these staff and of course the relationship you have with these contractor companies. Are they compliant to continue a working relationship with your organisation? Has their performance been satisfactory in the last 12 months? Do you want to continue using this contractor? These areas form the foundation of a contractor management system.
(Online Training as a Medium 2010)
Managing Contractors
Contractor Management and Contractor Prequalification made easy with our complete portal of management tools and features.
One of the most cost effective, comprehensive and innovative contractor management systems online - see it for your self from the demo opposite!
Manage all your contractors from scheduling automatic reminders to your contractors for a wide range of compliance requirements to profiling their progress, collecting required documentation, a searchable database, live activity, reporting, who is on site and much, much more.


The most affordable pricing:
Australia region: Starting from $154 (inc GST)
flat monthly fee unlimited inductees & courses
($140 a month ex GST)

Asia/US/Canada/Europe: Starting from $100 (USD)
flat monthly fee unlimited inductees & courses
Contractor Management System Features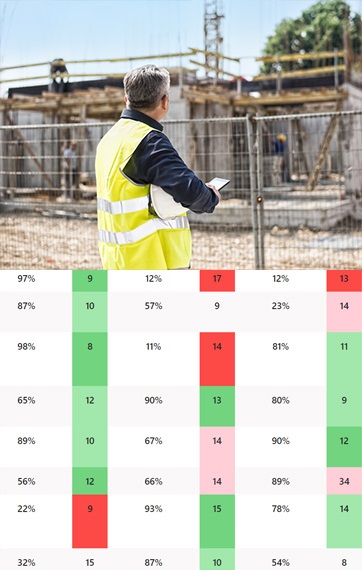 Track your contractors ongoing compliance


Collect certifications, expiry dates and licenses


Use mass contractor communication tools


Work Flow functionality


Compliance reminders


Contractor site training online


GPS map of current contractor locations


Collect emergency contact, next of kin, medical information & more
Contractor Management and Prequalification Process

Contractor / Supplier Registration

Pre-qualification + Required Documents (collect insurances, certifications and more)

Contractor / Supplier Verification

Individual induction

Compliance spotcheck as they arrive on site / sign in & out tracking

Ongoing compliance and reminder verification
We offer you a custom built portal for contractor management requirements such as:
Contractor Online Induction
Contractor compliance control
Property / Building Induction Software
Online tests with scoring
Document management portal
Online Hazard Registry
Facility induction cards for contractors
Load all your own material and manage for your self
Site specific inductions as well as organisation wide inductions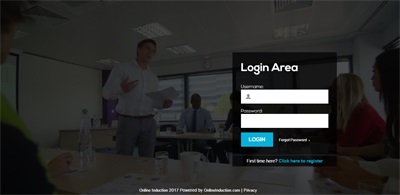 Ensure that all suppliers / contractors undertaking physical work know your safety requirements and are able to work safely on all our sites.

Ensure that suppliers / contractors are safe while working on sites and that your customers, visitors and staff are also kept safe.

Provide one standardised induction to enable all suppliers and contractors to access all sites rather than have to complete many brand specific inductions.

See how our contractor management system can work for your organisation by looking at the online demo via the form above or - Contact Us