Online Induction >> Contractor Safety Passport
Published 28/10/2023
Setup a Contractor Safety Passport: Digital Compliance Passport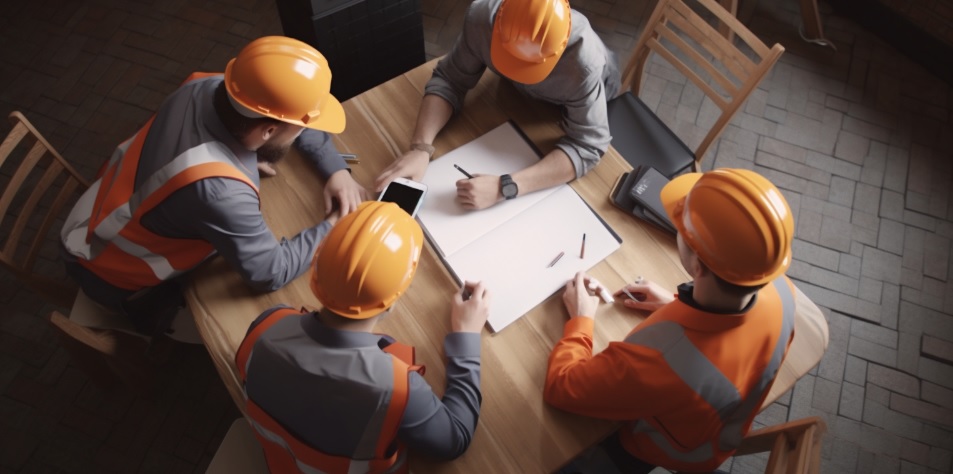 Issue each contractor a digital compliance passport as part of completing their Online Induction. It contains a QR code and can be downloaded to an Android or iPhone wallet or just kept as a digital email copy too. When contractors work on site, they can present theri compliance passport to sign in on site. These passports can be scanned to bring up all their licenses and insurances, their overall compliance status including inductions and training completed and even showcase other safety information you require too for an instant snapshot on their overall compliance status. This enables fast on the spot compliance checks and serves as an overall safety passport for your contractors to carry with them for quick and easy proof of compliance on site.
Setup your organisation and issue Contractor Safety Passports

What sort of things would you commonly track with a Contractor Safety Passport?
There are a whole range of common safety and compliance materials to track and conduct spot checks on when it comes to what to track with a contractor safety passport. Commonly you might track:

Licenses

Insurances

Evidence of training

Courses you've assigned

Open work Orders they are engaged with

Permits they are assigned or engaged with

Incident and safety history and performance

Method statements and JSA's

The safety systems and procedures they have in place
See Example Contractor Compliance Passports
See an example and download it to your phone's wallet or try via email

What is a common workflow for issuing a Contractor Passport?
The best way to distribute a contractor safety passport is through your Online Induction. When contractors complete their online contractor induction, this is where you can issue them their digital compliance passport to download to their phone's wallet. They can then show their passport when they arrive on site for a spot check on their overall compliance status and view of their licenses, insurances and training.
- Contractors complete their induction
- Capture tickets, licenses, insurances and other safety materials such as method statements, permits, work orders and more as part of the induction process
- When the contractor has successfully completed the Online Induction, they can be issued their passport to their phone (email or they can download to their iPhone wallet or Android wallet)
They then show their passport to be scanned (QR Code) for a spot check on their compliance.
These passports can also be used to sign in on site if you are using a compatible sign in system.
Discover our contractor Safety Passport System
From induction to license management, discover our full contractor safety compliance passport system here: