Online Induction >> Contractor Induction >> Contractor Induction Template
Published 30/07/2022
Contractor Induction Template: Best guide and Samples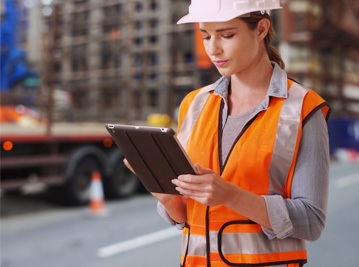 Contractor inductions can be industry, site and role specific. The contents of a contractor induction might cover important safety topics for working on site and being job ready through to specific site protocols and procedures that need to be acknowledged and followed when conducting a job task or activity. Whether it be new contractors who are arriving for their first day on the job through to recurring contractors and subcontractors, a contractor induction is critical to ensure they all work safely and are compliant.
We go over what to include in a contractor induction looking at some specific templates, a guide for setup and samples.
View Contractor Induction Templates and Examples

Guide for building a contractor induction
Contractor inductions need to be conducted for contractors, subcontractors, and suppliers working at your workplace. The use of a contractor induction template is used to confirm that safe work methods and procedures are understood, reviewed and acknowledged by those contractors. It's important to map who subcontracts to which contractor as part of this process to ensure everyone is inducted and associated with their primary contractors. Classify each contractor by risk level as part of a contractor induction also helps ensure that everyone is going through an induction that reflects their risk level.
Some of the questions you need to consider when creating a contractor induction.
- What type of contractors are you dealing with?
- Do you need role or site specific content?
- Is it industry specific?
- Do you have specific safe work procedures to induct contractors on?
- What is critical that contractors acknowledge?
- What site access knowledge do contractors need to know
- Are there prescreening questions to run through?
- How do they report an incident or something unsafe?
- How do they become familiar with hazards in the workplace and what they need to know about working safely with them?
Many of these areas might be covered in your
Contractor Induction
and also your
contractor induction checklist
From here you can start to look at specific training courses and safety topics to include in the contractor induction. From safety refresher courses through to specific workplace procedures and important process knowledge that contractors need to be made aware of.
- Accident and Emergencies
- Alcohol and depression
- Anti-discrimination
- Apply First Aid
- Armed Robbery Survival Skills
- Asbestos Awareness
- Basic First Aid
- Bullying Harassment Video Confidentiality and Bullying
- Bullying Harassment Video Effects of Bullying
- Bullying Harassment Video Managers and Bullying
- Bullying Harassment Video Serial and Cultural Bullying
- Burnout in the workplace
- Code of conduct
- Confined Space
- Confined Space Entryv - Corruption and Bribery
- Dealing with Grief and Loss while Working
- Defensive Driving
- Dispatch Dock
- Driver Fatigue
- Drug use - negative effects
- Drugs and Alcohol
- Electrical Safety
- Emergency Procedures
- Family Life and FIFO
- Fire Extinguisher
- Food Handling and Hygiene Procedures
- Food preparation
- Food Safety Standards
- Forklift Safety
- Fraud Awareness
- Hand Held Power Tools
- Hand Washing Techniques
- Health and Safety in the Retail Industry
- High Risk Environments
- Hot Works
- Incident Investigation
- Infection Control
- Information Security Awareness
- Injury Management
- Internet and Social Media
- Lock Out / Tag Out
- Managing Food Allergies
- Managing Technology from home
- Manual Handling
- Manual Tasks for Construction Workers
- Office Ergonomics
- OHS
- Personal Protective Equipment
- PPE Safety
- Privacy Awareness in the Workplace
- Residential Construction
- Safety Awareness
- Sexual Harassment in the Workplace
- Slips Trips and Falls
- Social Media in the Workplace
- Stress Management
- Suicide and Self-harm
- Sustainability In the Workplace
- Time and Stress Management
- Work Health Safety Fundamentals
- Working at Heights
- Working from home with children
- Working with Silica Dust
Example Contractor Induction Template
Try scanning the below QR code for a sample contractor induction. This template could also be linked to a sign in / sign out process too for tracking who contractors are currently on site right now. If not inducted, they'll have to do the contractor induction as part of the sign in process.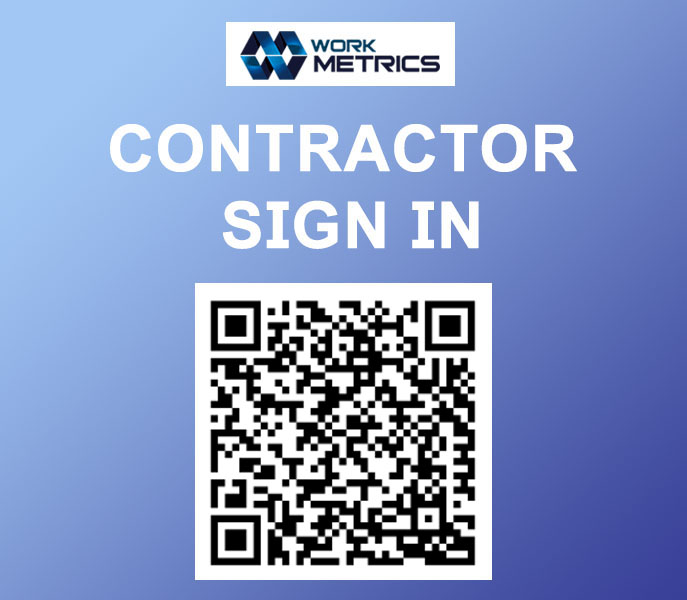 Collecting information from contractors and subcontractors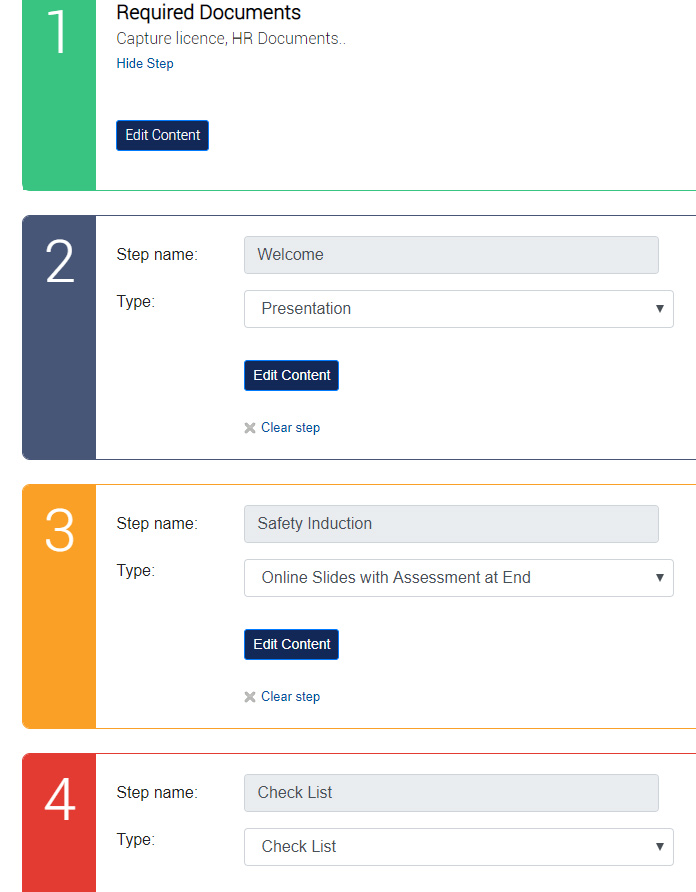 A legal requirement is to ensure that your contractors are insured and compliant. That they hold the correct and valid licenses to work on site and are fully compliant. Capturing important insurances from contractors as part of their contractor induction such as workers comp, public liability and professional indemnity, getting them to upload the files and put expiry dates in triggering automatic reminders for when these items are due to be renewed. This is often a prior condition to commencing any work activity on site.
The individual contractor worker or subcontractor might upload specific training and tickets or licenses specific to their job role. For example, a common list might include:
- Advanced Scaffold
- Auto Electrical Trade Qualification
- Basic Rigging
- Basic Scaffold
- Boilermaker Fabrication Trade Qualification
- Boom Type Elevated Work Platform
- Bridge and Gantry Crane
- Certificate Trainer and Assessor
- Crane High Risk Licence
- Dangerous Good Security Card Licence
- Dogging
- Plumbing Licence
- Rail Health
- Refrigerant Handling Licences

- Electrical Installing Work Licence
- Electrical Trade Qualification
- Enter and Work in Confined Spaces
- First Aid Qualification
- Fork-Lift Truck
- Intermediate Rigging
- Intermediate Scaffold
- Maritime Security Identification Card
- Metal Trades Training Package
- Motor Drivers Licence
- Responsible Service of Alcohol
Have a look at this online contractor induction template right here:

Issue an induction card
At the end of the contractor induction you would typically issue an
induction card
to the contractor as proof of their induction completion. Typically on a contractor induction card you have the persons photo, which induction type they did, the expiry date, your company logo, a QR code for scanning (unless its an RFID card you printed on) and you can also include other information such as emergency contacts or procedures in the event of an incident or current tickets and licenses held by the person.
Create an Online Contractor Induction
Try creating your own contractor induction online below. Delivering the contractor induction in an online interactive format enables you to properly engage and ensure contractors have acknowledged, read and understood each section.