Online Induction >> Contractor Mobilisation Software
Published 04/06/2023
Contractor Mobilisation Software
- Site Mobilization System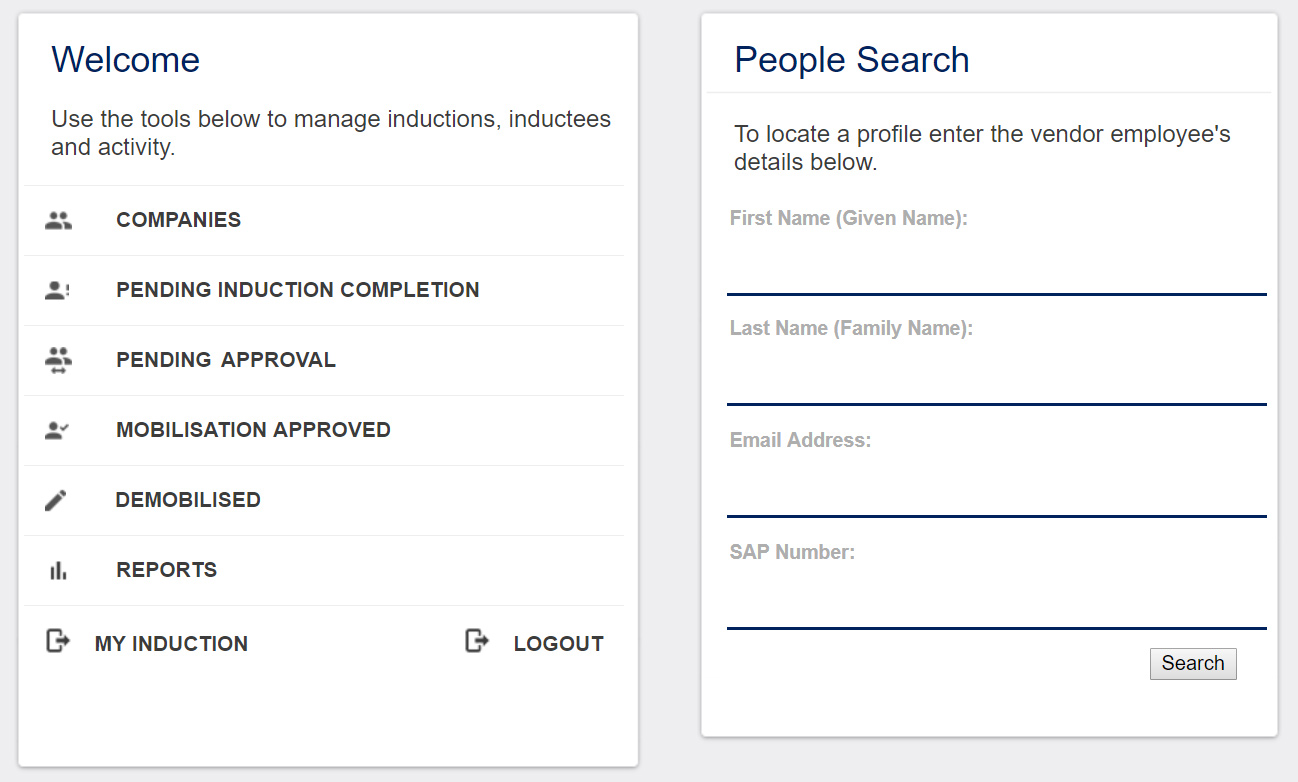 What is contractor mobilization and why is it important?
Firstly, mobilization is the process of equipping your employees with modern technology, skills and knowledge to better be able to connect with your customers, by removing them from a centralised workplace and giving them the ability to work in a variety of areas that are more suitable to them. It offers the benefits of improving employee productivity and as part of the process improve the company as a whole.
Mobilization software
is used to manage theis process and mobilise contractors, labour hire, contracting staff and employees to site. You can also set up a
pre-mobilization
process before staff go to site.
The mobilization process might consist of many activities ranging from: recruitment and onboarding, issue offer letters and acceptance, managing visas, flights, medicals, insurance process, PPE, computer setup, training and induction and deployment.
View Mobilisation Templates, Forms and Examples

What does it mean to mobilize a workforce?
Mobilising is a way of showing trust in those working for you, it is giving people the abilities, tools, knowledge and expertise to be able to take on responsibilities beyond those that they currently handle whether it is in the short or long term. The process to enact mobilization is complex and therefore there is much to consider, it is important to note here that it will also differ from company to company however it has many potential benefits and it is up to the company to find out if it is worth persevering with or not.
Contractor Mobilisation Software
The best practice for contractor mobilisation system using the modern mobilisation software. Some of the benefits to mobilizing your workforce include:
- Full custom mobilisation workflows from which site, role, job and details needed for mobilisation to site
- Vendor administrators being able to mobilise personnel to different sites
- Important declarations done online
- Completion of induction courses done online
- Vendor administration management
- New vendor registrations
- Ensuring all vendors go through your
induction program
- Automated mobilisation and training portal workflows
-
Management of contractors
- Helping your employees to feel greater contentment within their job and in turn help them to be more productive and increase your workforce retention rate.
- Visitors, low risk workers, medium or high risk worker mobilisation requirements or emergency workers
Using our mobilisation software, you can customise your specific site mobilisation workflows and requirements
Try it out right here:

Contractor Mobilisation Communication
With mobilization, communication is of a higher importance than usual as well, due to your workforce not likely being in face to face contact on a regular basis. So, you should consider how will you keep in contact? Is there a real-time chat program that works, or video conferencing app that would be appropriate? Will they have a way to keep in touch and work on joint projects even when one of the employees is busy with something else? or are they able to continue the work even without an internet connection? Isolation from the rest of the company can cause issues in an employee's interest in the company and their work so it is important to keep an employee's interest levels high in the job. For this, communication is important as well as keeping their engagement level high in their current project and in the company. In doing this, employees are more likely to be self-motivated and engaged in the work than they would be otherwise.
Set up you custom mobilisation process online
Want to try creating your own mobilisation process online?

New Vendor Mobilization
Common mobilization activities include:
- recruitment and onboarding
- issue offer letters and acceptance
- managing visas
- flights
- medicals
- insurance process
- PPE
- computer setup
- training and induction
- deployment
Pre-mobilization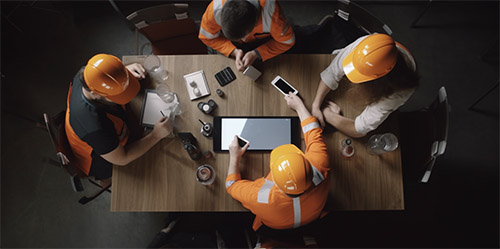 So, what needs to be undertaken to become mobile? As mentioned above the process of undertaking the mobilization of a workforce is a challenging one. There is a lot to consider and factor in, firstly the question that should be asked at this stage is whether or not mobilization is right for your company? The answer to this may become clearer as you go through the pre-mobilization process, it is still one to keep in mind, however. Other questions such as the classics Why? How? And Who? are incredibly important here in making sure that mobilization is successful. Why are you doing it? How are you going to accomplish it? and Who will it be offered to? Is it companywide? or is it only going to be available to a certain selection?
What is your team going to need? What is it that they are missing to be flexible and resourceful enough to mobilize right now? and what do you need to do to ensure that they get it? The mobilization process is one of careful thought as many things are needed to be considered and weighed up. Money is of course one issue however there is also the importance of making sure your employees have the correct skills and knowledge to be effective.
There are number of factors needed to ensure effective mobilization some of which have been mentioned above. However, one of the biggest factors in ensuring that mobilization is effective is in how the leadership is handled within the company as well the direct leadership of those employees who have been mobilized. This is due to the effect that leaders have on company direction, productivity and enthusiasm. So, investing in your leaders is a necessary part of your pre-mobilization strategy. Leaders are likely to be the points of connection with the company and your workforce; therefore, they are able to keep employees on track and reduce the dangers of isolation.
There are of course other questions that will arise aside from the steps mentioned above such as what sort of device/devices are most appropriate? Once you have decided this then you can decide, who is going to own the device(s)? Are they going to be owned by the company or will they be personal? Are you going to offer options such as 'Rent to own' or 'Bring Your Own'? What are you going to need in terms of I.T support? Do you need dedicated people to do this? Can it be done within the company or does it need to be outsourced?
How are you going to monitor feedback to ensure that everything is going according to plan? Via e-mail, phone or some other method? Creating a central app for your employees can help with this and also make it easier for them to keep together all of the important documents which they need. This app can even contain other important information such as relevant contact details and notes etcetera. An app also has the advantage of being able to be kept up to date from a centralised spot so that you can ensure all of your employees have access to the correct information when they need it.
Mobilization of your workforce can bring in many benefits to the company through the boosting of morale and productivity. It however requires a lot of planning and work to ensure it starts and continues smoothly and that is something that requires careful thought before embarking upon.
Try creating your Mobilization Process Online
Use our mobilization forms and course builder to create your own online mobilization process: