Online Induction >> Electronic Visitor Sign in System
Electronic Visitor Sign in System: Where to start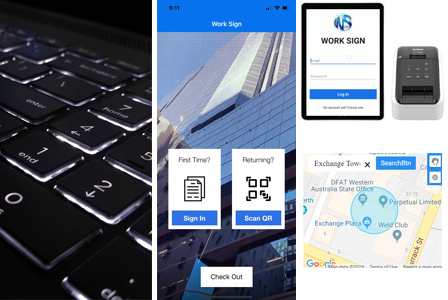 Setting up an eletronic
visitor sign in system
involves considering a lot of options and pathways. Depending on your workplace environment and number of workplace sites or facilities you might have, there are a variety of different types of electronic visitor sign in in systems and approaches you might implement. To begin with, kind of workplace entrance environment do you have and are you working with multiple sites / facilities where visitors will be entering? It's important to work this out in order to know what kind of hardware you will be needing for each site or location entrance. If you have a reception area at each site, you might be better suited towards having an iPad or Tablet setup on a stand or reception display. Versus locations where the entrance is not monitored and therefore a wall mounted / sign sign in / sign out process might be more efficient.
The Reception Electronic Visitor Sign in
In the reception example, this means your visitors will arrive at a dedicated reception area and therefore can be directed to sign in via an electronic sign in system such as on a tablet or iPad. This is the most common type of sign in environment for a workplace. Reception may either be staffed or unstaffed and in either case, a tablet or iPad situated centrally for the visitor to sign in on where you might load the
Work Sign App
Multiple locations / unmonitored checkin locations
Where visitors can wonder in to a facility, campus, grounds or other type of workplace where there is no centralised visitor reception area, or no monitored or manned reception, a more self check style may be appropriate. Here a different type of electronic sign in system configuration is required where you might have a self managed approach via a wall mounted sign in system or more of a kiosk style when the visitor first enters. It will be the visitors responsibly to sign in and sign out on their own and so its important that the electronic system you establish is both prominent in the entry point and autonomous. It may be required in each corridor or entrance to your facility or be configured to be used at night.
Hardware: The Sign in kiosk
A kiosk style is typically a combined monitor and keyboard style sign in setup that is Internet connected and designed for the self check in for visitors. Using a bigger monitor you can create far more engaging sign in experiences including more visually engaging and interactive high impact
visitor inductions
. Compared to an iPad or tablet where it might be limited to screen size restrictions.
Try out a kiosk style visitor sign in setup:

Hardware: The wall mounted tablet or iPad
This is very common for workplaces that need to put something up on a wall at the entrance to a facility or workplace (especially if there are multiple entrances). The visitor simply walks up to the tablet or iPad, signs in, accesses visitor induction content and emergency procedure information and are then checked in.
Hardware: Sticker Printing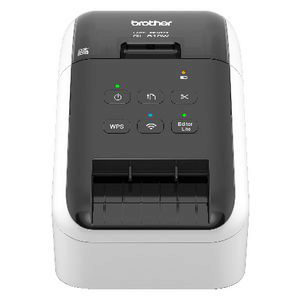 Putting in place a sticker printer can be done as both a monitored or non monitored setup. Using a wireless sticker printer, the visitor can generate a sign in sticker that is printed automatically when they sign in. The sticker itself might include their photos, name, company from and even a
Try creating your own electronic visitor sign in system setup
See how our visitor sign in and sign out notification system can work for your organisation by looking at the online demo via the form above or