Online Induction >> Site Induction >> Register
Published 14/05/2023
Site Induction Register
- Create an Induction Registry
A site induction register is a critical part of your organisations record keeping for who has been inducted into the workplace. It's important to ensure a registry of who is inducted on site is kept up to date and contains the historical records of who was inducted, when and for what inductions. This is commonly part of a
site induction
, forming part of your overall
induction program
and is used to register who has completed important inductions such as a
Safety Induction
,
Contractor Induction
or
New Employee Induction
This registry should record all inductions that have taken place and for all role types such as full time and part time employees, contractors, casual staff and even visitors and volunteers.
Site Induction Register Records
A site induction register should be a record of when the induction took place, which induction type and courses were completed, the status and dates of activity, assessments, check lists and other induction materials acknowledged and understood by the inductee. Most importantly, it should be real-time and easily accessible in the event of an audit such as a site safety review. The ability to quickly search and retrieve induction records for evidence of the induction could be the difference between compliance and non compliance.

Example Site Induction Register
Check out this example site induction register including templates and site induction registry builder.

What to include in a Site Induction Registry
Typically a site induction registry has who did the induction, when, how, the role and site details, what the induction involved and when it expires. You might capture:

Which induction was done

Date induction was done and when does it expire

Who did the induction, their name, company, phone and other personal identification details

What licenses and certifications do they have?

What assessment did they go through?

What check list did they complete?

Do you have a copy of their induction certificate or induction card?

What site did they get inducted to?

Have they gone through site specific hazards?

Do you have all acknowledgements recorded for important safety policies and safety procedures?
Try our online site induction register:

Mobile Site Induction Register
In todays fast paced workplace, its important to ensure you have real-time access to your site induction register so that you can provide evidence of who was inducted and when quickly and on demand. In order to prove compliance, logging into different systems to work out different training and induction records can be difficult and may result in a non compliance for your organisation. Your site induction register should be mobile / via a tablet.
Why is a Site Induction Register important?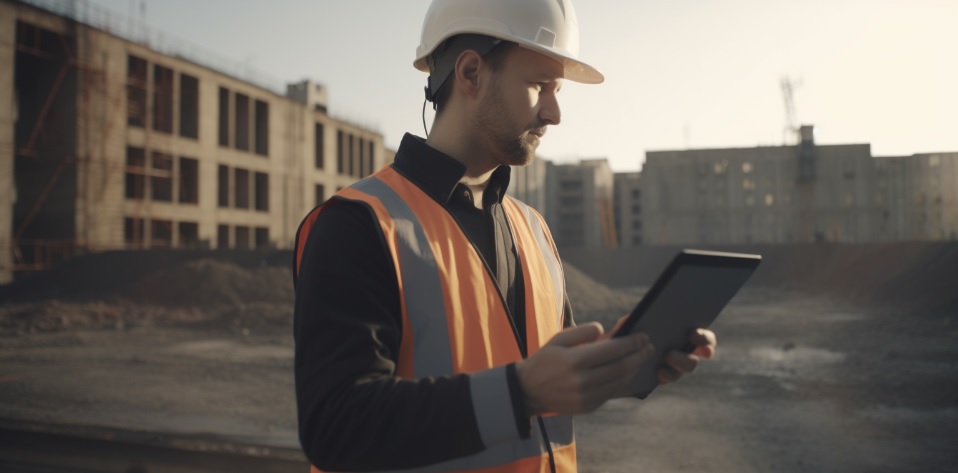 Commonly it is a compliance register to prove you have inducted staff, contractors, suppliers, volunteers and even visitors into the workplace covering important safety policies and procedures, awareness of hazards and risks on site. It is a register of all inductions completed, when, which inductions that were completed, when the staff are due to complete them again (refresher inductions) and a register of what those inductions involved. Without a site induction register, how does an organise really prove their staff and contractors have been adequately inducted?
The site induction reigster might also record multiple inductions completed for multiple sites under a single register and may also link to wider performance, compliance status, training and licenses and more. Commonly an auditor might need to sight your induction register and examine it. If you are an organisation tendering for work, you might commonly be asked to provide evidence of having an induction register in place.
Real-Time Registry of Site Inductions
A site induction registry should be real-time. As contractors or employee complete inductions, the site induction register should instantly reflect this. It should show which staff have completed the inductions as they do them.
- when the induction was done
- which inductions were completed
- when does it expire
- who completed it and if a contractor, from which company
Maintaining a Site Induction Register
Ensure that the site induction register is up to date. A digital / online real-time site induction helps achieve this, a paper based one will require constant maintenance in order to meet compliance. Letting your site induction register get out of date could be a major compliance risk to your organisation. If you have staff or workers who are not on the site induction register, this too could be a major breach for your organisation.
Template and Online Induction Register Creator
Try creating your own online site induction register right here or use one of our templates: