Online Induction >> Supplier Onboarding
Published 15/03/2023
Supplier Onboarding System: Best Tips, Setup and Examples
What is supplier onboarding and why is it important?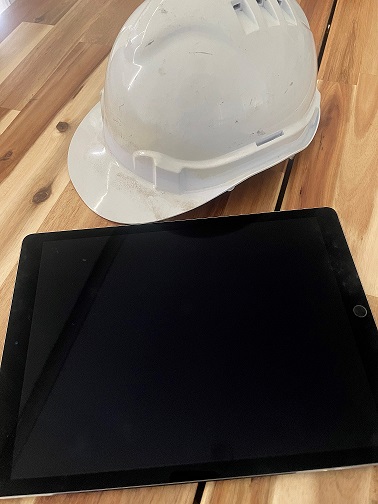 Supplier onboarding is a process that companies use to ensure that a new supplier can provide them with the service or product they need. It also helps the company create an agreement between themselves and the supplier, outlining all of the necessary elements needed for a successful relationship. It's important to have in place because it will help mitigate potential cost overruns, minimize risks and ensure quality products or services are delivered on time.
So, why is supplier onboarding essential for businesses? By having an efficient onboarding process in place, you can keep costs down by quickly identifying any areas of improvement in terms of delivery times and product/service quality. Also, it ensures that all suppliers comply with your rules and regulations regarding their performance expectations. Having a strong onboarding process also helps to build trust between the business and its suppliers; this can lead to improved performance from both sides in the long term.
But what actually needs to be included in a supplier onboarding system? To start off with, you should create documentation about your company's expectations from each individual supplier as well as any compliance requirements (such as ISO certification). This will help ensure that all suppliers adhere to the same standards when dealing with your business. Furthermore, you should consider compiling information about key contacts at each supplier organization along with detailed information about how payments will be made. Finally, set up regular reviews so that you can stay on top of your suppliers' performance metrics over time.
Having an effective supplier onboarding system in place is essential for businesses who want to stay competitive while minimizing potential cost overruns caused by poor supplier agreements and poor performance management practices. Ultimately, such a system allows companies to build trust with suppliers while still maintaining control over their own processes and ensuring high-quality services or products are always delivered on time. This might involve processes such as a
contractor prequalification
and a
contractor induction
.
View Supplier Onboarding Templates, Forms and Examples

The Components of a Supplier Onboarding System
Setting up a
Supplier Onboarding Portal
Supplier Procurement
Implementing a
Supplier Pre-Engagement Process
Ongoing
Supplier Safety and Procedures Training
How to write a supplier onboarding plan
Common questions to include in a Supplier Onboarding Process
Whether you're a small business owner, a mid-size company or a large corporation, onboarding suppliers is an important step in creating lasting relationships with vendors and other stakeholders. Asking the right questions during the onboarding process will ensure you have all the necessary information about the supplier before beginning your working relationship. Here are some common questions to consider when creating your supplier onboarding questionnaire.
The first question should focus on the supplier's operational capabilities. This involves details such as production capacity, quality assurance capabilities, delivery schedules, and so on. Understanding how the supplier operates will help you decide if they meet your requirements and expectations. Additionally, this information can also help you assess their performance over time.
Another key question to ask during onboarding is related to cost management. Being able to predict costs such as raw materials or packaging can be crucial for budget optimization or forecasting. Lead time and payment terms should also be discussed in detail during the onboarding process in order to further control costs throughout your working relationship with the supplier.
In addition to operational requirements and cost management questions, it's important to consider other aspects when asking suppliers during onboarding. These may include product quality control processes, environmental certifications (ie: ISO14001) and policies around corporate social responsibility (CSR). Gaining an understanding of how the supplier measures up against industry standards will allow you and your team to identify any issues that need addressing prior to committing to a partnership.
A final set of questions should center around communication preferences between yourselves and the supplier; both pre-sales as well as post-sales activities need consideration here as communication is essential for successful partnership operations over time.
Questions may include preferred communication formats (phone/email/in-person), methods of payment accepted, contact information for primary contacts from each side, might need clarification by both parties prior to engaging in actual work orders, exchange procedure on completion of activities carried out by either side of contracts established together and introductions at initial stages of establishing relationship digitally or physically via documentation agreeing terms applicable. After the questionnaire is completed, the supplier might be required to complete a
safety induction
.
Here are some common sample questions you might include on a supplier onboarding form:
- What is your company's legal name and address?
- What is your company's Tax ID/VAT number?
- What are your company's products/services?
- What is the scope of your company's operations?
- What is your company's pricing structure?
- What is your payment and delivery terms?
- What is your company's quality assurance and control process?
- Who are the key personnel involved in the relationship between our companies?
- What is your company's experience in the industry?
- What certifications, memberships or other credentials do you have?
- Can you provide references from previous customers?
- What is your company's policy for handling disputes?
- What data security measures do you have in place?
- Are there any special requirements we need to be aware of?
- What forms of communication do you prefer for working with our company?
Try creating a supplier onboarding questionnaire right here:
Create a Supplier Onboarding Questionnaire

Supplier Onboarding for Procurement Sourcing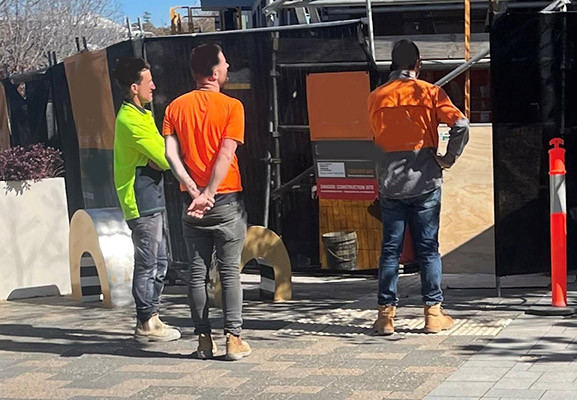 As a business, you know that it is essential to have a streamlined process when it comes to procurement sourcing processes. This can help save time and money in the long run and make sure operations are running smoothly and efficiently. The good news is that there are ways to facilitate procurement sourcing processes, such as utilizing software solutions like Procurement Sourcing Suites. These suites can help your business simplify the procurement process, providing automated bidding mechanisms and direct access to pre-qualified suppliers.
Efficiently managing procurement sourcing processes requires real-time visibility into supplier performance and information about market prices and trends. A comprehensive suite with dynamic market research enables businesses to analyze industry data quickly, allowing them to make informed decisions quickly. Additionally, analytics tools allow businesses to monitor both cost management objectives and activity from suppliers, giving them further control over their procurement decisions.
Procurement Sourcing Suites also enable organizations to manage risks associated with procurement processes more effectively by providing tools for compliance monitoring of suppliers through templates or preset regulations. Automated workflows within these suites can reduce the time necessary for processing orders, streamlining the process of obtaining goods or services from vendors quickly and easily. Ultimately, these suites offer an easy solution for business owners seeking greater autonomy over their supply chain management processes while improving operational efficiency at a lower cost.
Supplier Capability and Capacity
Businesses today are facing a lot of competition, so it's important to understand who your suppliers and potential partners are. Using procurement evaluation is one way to get an idea of your supplier capability and capacity. This process of assessment looks at the quality of goods and services provided, delivery lead times, compliance with contracts and more. A proper evaluation of potential suppliers can help you choose the right partner that meets all your needs and make sure you're getting what you require.
Using a supplier onboarding portal you can enable suppliers to prepare and submit responses to early procurement related market research activity.
Supply Chain and Procurement Analytics and Management
Understanding how data gathered through supply chains and related procurement activities is essential in making informed decisions. Supply chain and procurement analytics provides meaningful insights into what drives costs and profitability, as well as identifying risks and opportunities within the value chain. It also allows businesses to monitor different performance metrics which can help reduce various costs and increase profits over time. To help you get started on understanding this concept, we will be discussing key points around supply chain and procurement analytics in detail.
Some of the management workflows might include:
- Managing Insurances
- Capability Statements
- Supplier Assessments
- Manage communications and engagements
- Analyse previous performance
- Supplier discovery
-
Sourcing:
- Planning and go to market
- Evaluation
- Contracts
-
Management:
- Purchase orders
- Receipting
- Invoices
- Payments
- Supplier audits and risks
- Performance Management
Try setting up your own Supplier Onboarding Portal

Registering as a supplier or contractor