Online Induction >> Induction Checklist >> New Employee Checklist
Published 22/12/2021
New Employee Induction Checklist
The following template is a common new employee induction checklist. An important acknowledgement that is part of the
employee induction
for new staff and new employees or existing staff going through a re-induction annually to acknowledge important HR, safety and new starter policies and procedures.
You might use this check list as part of an employee induction or annual re-inductions for staff. Perfect to get acknowledgement and centralise relevant policies and procedures against each check list item for acknowledgement such as the examples listed below for various staff policies and procedures.
Using an online checklist you can record that all new staff have acknowledged the checklist, when, from which department, for which role and what policies and procedures they have viewed.
Try creating one right here
.
Where would you use a New Employee Induction Checklist?
This is a checklist commonly used during the new employee onboarding and new starter process. It might be part of their lead up to day 1 job start activities or it might be part of their post day 1 onboarding and induction. It can range from a new starter checklist around preparing for their first day on the job through to making sure they are inducted and acknowledging important policies, procedures, work preparation items and workplace culture building objectives.
Try scanning this QR code to view a sample new employee induction checklist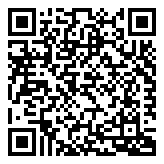 Example New Employee Induction Checklist

Have read and understood the Equal Opportunity Policy


Have read and understood the Drug and Alcohol Policy


Have read and understood the Emergency Procedures


Have a read and understood the Parking requirements


Have read and understood the Code of Conduct


Have read and understood the Privacy Obligations


Have read and understood the Bullying Harassment policy


Have read and understood the Anti-discrimination policy


Have read and understood the Stress Management procedure
Edit this checklist using our new employee induction checklist builder
Try out our induction checklist creator and try designing your own check list online right here

Preview other checklists