Online Induction >> Induction Checklist >> Safety Induction Checklist
Published 22/12/2021
Safety Induction Checklist Temlate
The following template is a common safety induction checklist. An important acknowledgement that is part of the
safety induction
for contractors, employees or visitors and ensures they understand and acknowledge important safety policies and procedures.
You might use this check list as part of a safety induction or annual re-inductions. It's a great way to attach relevant policies and procedures against each check list item for acknowledgement.
Using an online checklist you can record who has acknowledged the check list items, when, from which company and what they have viewed.
Try creating one right here
.
What is a Safety Induction Checklist and why is it important?
A safety induction checklist is commonly used as part of your wider
safety induction
to ensure contractors, employees and visitors have gone through and acknowledged important safety policies and procedures. These might range from awareness of risks and hazards on site through to important preparation checks for their first day on site.
Try scanning this QR code for our template Safety Induction Checklist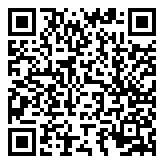 Example Safety Induction Checklist

Have read and understood the Health and Safety Policy


Have read and understood the PPE requirements


Have read and understood the Drug and Alcohol Policy


Have a read and understood the Emergency Procedures


Have read and understood the Critical Safety Rules


Have read and understood the Contractor Safety requirements


Have supplied copies of all my licenses and certificates
Edit this checklist using our online safety induction checklist builder
Try out our induction checklist creator and try designing your own check list online right here

Preview other checklists