About Dr Jeremy Nunn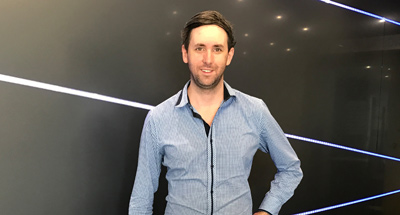 Dr Jeremy Nunn is Founder and director of technology company Workmetrics, creating software for building a better workplace and workforce. Best known for establishing OnlineInduction.com and IncidentReport.net which are used to manage over 300,000 organisations across the world and over 3 million users globally for safety, contractor and employee inductions, managing safety incidents, hazard reporting and risk assessments.
Jeremy holds a Doctorate of IT from Murdoch University with his thesis focused on data integration. His thesis title was: Towards a unified methodology for supporting the integration of data sources for use in web applications.
Jeremy also holds a Master of Science and a Bachelor of Science. His Master's thesis title was: Enhancing knowledge management through the use of web technologies.
With over two decades in experience, and having published a number of articles on Forbes around disruptive innovation, artificial intelligence, search and technology growth, Jeremy has become a go to person in a wide spectrum of technology areas, issues, advisory and innovations.
Jeremy is a board member of the ISA advocating a shared vision of values amongst a network of organizations who believe in our charter and goal of ethical conduct and is Vice President of the Citizen Advocacy, a 40 year old not for profit organisation which aims to promote, facilitate and support advocacy for people with intellectual disability and is also a committee member of the Australian Computer Society Standards Australia committee on Innovation Management.
Jeremy was a Business News 40 under 40 winner in 2014, his company also named a Telstra Business Awards winner (WA) in 2019, an Extreme Tech Challenge global top 25 finalist (OnlineInduction.com in 2016) and one of the Top 200 Westpac Businesses of Tomorrow.