Online Induction >> Contractor Prequalification
Published 04/03/2023
Contractor Prequalification
- Process, Tips, Setup & Prequalification Assessment
What is a contractor prequalification process and why do you need one?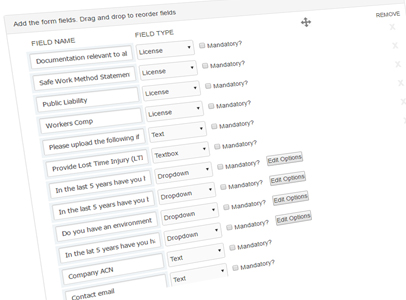 A
contractor prequalification
process is critical for ensuring all contracting companies have been evaluated and approved for working at your site or project before they send their staff in. It evaluates their safety performance and safety history, verifies their insurances and evidence of training and ultimately helps you determine if you want the contractor to be an approved and preferred contractor on site. Common question categories range from incident and hazard management and performance, safety incident history, does the company have systems and processes in place and insurance levels.
A
contractor prequalification service
typically happens as part of the overall
contractor induction
or
safety induction
and is part of a general
contractor management system
,
WHS prequalification
and
supplier management system
. As part of the prequalification process, the nature of work that a contractor is undertaking might be checked and if it is high risk, this might link in with your
permit to work system
.



Looking to be prequalified?


Library of ready to go Contractor Prequalification forms for risk and safety review


Work Health and Safety Management System
Audits and inspections
Safety performance statistics
Procedures for safe manual handling
Hazard reporting and incident management
Training and competencies
Plant and equipment being used
Insurances
High risk tasks
Regulator activity
Safety policies and procedures
Contractor Prequalification & Certification Platform
Using our comprehensive contractor prequalification platform, you can create your own personalised forms or use our ready to go prequalification templates and start registering verifying your contracting companies today.
Create your own contractor prequalification form or use our ready to go templates and ensure all contractor companies have go through a special prequalification before they are approved to work with your organisation.
Prequalify them on their insurance, safety record, quality record, performance of their staff and that they comply with your policies and procedures. This also includes Contractor Credential Verification.
The contractor prequalification process is the first step of engaging a contractor company and your first opportunity to set your standards, expectations and guidelines for them to follow.

Why it's important to ensure all contractors go through a Contractor Prequalification process
When you don't prequalify your contractors, they are instead being engaged to perform job activities across your sites and portfolio without having had a risk and safety review. What happens if the contractors have a poor safety record or if they don't have established risk and safety policies in place for their own workers. If you engage them to carry out trades and other works on your sites and workplace, they could not only create unsafe situations but also potentially increase your workplace risk substantially. Its critical to properly review and thoroughly analyse your contractors safety and work history in order to fully establish if they are both the right contractor and a safe contractor, appropriately categorised by risk level in order to be engaged by your organisation safely with considerations of the risks. A
contractor prequalification
process helps achieve this risk review and safety assessment and is best delivered online and is often part of your
Supplier Onboarding
strategy.
See more on
Why contractors need a prequalification before starting their job
.
See more on
How often for should a Contractor Prequalification be done?
View a sample
Contractor Prequalification Form
Should they remain an approved and preferred contractor?
An analysis of safety performance statistics, risk and safety history, procedures and processes in place, insurances for the type of work being performance and an understanding of the systems in place can lead to verification as to why the contracting company should be an approved and preferred contractor.
Prequalify, Verify, Authenticate

Create your own personalised form using our drag and drop form builder


Collect certifications, insurances and other uploads from the contractor company


Create a survey to ask questions that cover the important check list checks you need


Collect expiry dates on materials with automatic reminders


Induct them on import policies and procedures


Ensure they comply with your safety standards and have a good safety record


Measure their quality record


Measure their performance record


Manage safety documentation such as a Job Safety Analysis or Safe Work Method Statement

Set up different forms for different industries and different contractor company types.

View Prequalification Templates, Forms and Examples


Certify your contractors as approved and compliant

Insurance detail verification


Safety history survey


Quality history survey


Staff performance evaluation


Payrol details


Collecting contacts


Support details


Service history review


Safety performance review

Understand the business structure and experience of the contractor
With a solid contractor prequalification process you can do a deep dive on the contractor to truly understand and verify their business structure and experience. You might collect and unpack their structure around:
- List company directors
- Key Products and Services
- Previous experience within the last 12 months
- Who are the primary contacts
- Certificates of currency
Rating Contractors: Score Card
Give the contractor a score on how well they perform across each area. Classify and categorise contractors based on their score cards and enable data informed decisions about why a contractor should remain a preferred and approved contractor.
Annual Contractor Prequalification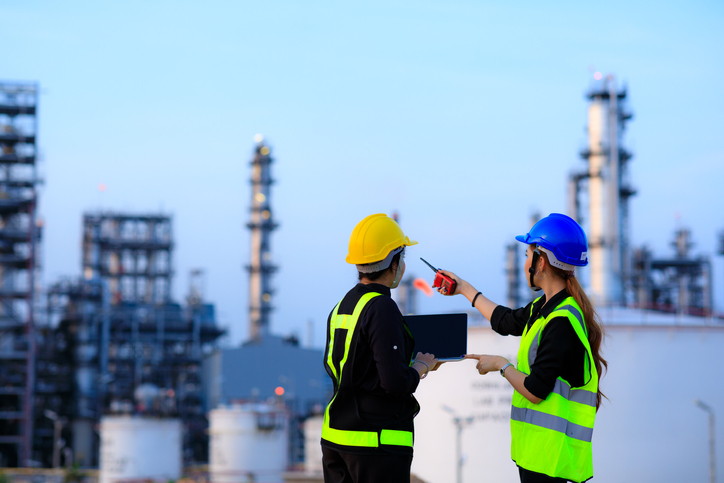 Things change, contracting companies change their job activities and risk level, they change processes, systems and their performance changes to. Things also expire, insurances they previously held have lapsed or the systems they had in place are no more. It's important that all contracting companies go through an ongoing annual review and re-assessment in order to make sure they remain compliant.
Just because a contracting company was compliant and approved previously, does not mean this is forever and they should never be reviewed or looked at again. The annual contractor prequalification might be a part of your overall post contractor engagement strategy and is an excellent way to ensure contractors remain verified as a preferred and approved contracting company.
Best Prequalification Tips
What are some of the most common questions to ask in a contractor prequalification process? We go over below some of the most common and important questions to include in your contractor prequalification process. These can be included in a contractor prequalification form that is sent out to a company representative.

Does your company have a WHS policy and is it regularly reviewed

Does your company keep up to date with legislative and regulatory changes

Does your company conduct regular internal audits

Does your company have a WHS system

Does your company have documented procedures for completion of High Risk Work

Do you and all your employees or subcontractors hold current qualifications competencies and licences relevant to the work

Does your company have procedures to ensure that all hazards and incidents are reported and investigated

What is your experience in this field?

How long have you been in business?

What qualifications, certifications, and licenses do you have?

Do you carry general liability insurance and workers' compensation insurance?

Are you familiar with local building codes and regulations?

What safety procedures do you use for your work?

Do you provide written estimates for your services?

How do you handle disputes or changes to the project?

What methods do you use for quality control?

Do you use subcontractors, and if so, how do you select and manage them?
Prequalify Subcontractors under your Principal Contractors
How do you know who is subcontracting to who? you might know who you principal contractors are, but how do you ensure the contractors they engage and use are also evaluated? This is where a contractor prequalification process helps where you can set up an automated process to ensure all subcontractors engaged are also managed through the contractor prequalification. Any breaks in the principal contractor to subcontractor chain can affect the overall compliance of the principal contractor if their subcontractors are evaluated as having issues. This process acts as an excellent discovery tool around managing all subcontractors on site.
The ultimate supply chain management
Ensure that all contracting companies have been properly prequalified as part of the procurement process and integrate with work orders so that no contractor can receive a work order unless they have gone through the contractor prequalification process. It's also to make sure that compliance checks and reviews arent just done once at the start of engaging a contracting company. Things change and its important to analyse the history and performance of your contractors to ensure that they should remain a preferred and approved contractor. Prequalification doesn't just happen once, with all the contractor analytics in place you can establish truly real-time metrics on your workforce.
How does your contractor prequalification process compare?
See how your contractor prequalification process compares, look at the newest in emerging and innovative technologies around contractor verification and prequalification