Online Induction >> Competency Matrix
Published 25/05/2023
What to include in a Competency Matrix for 2023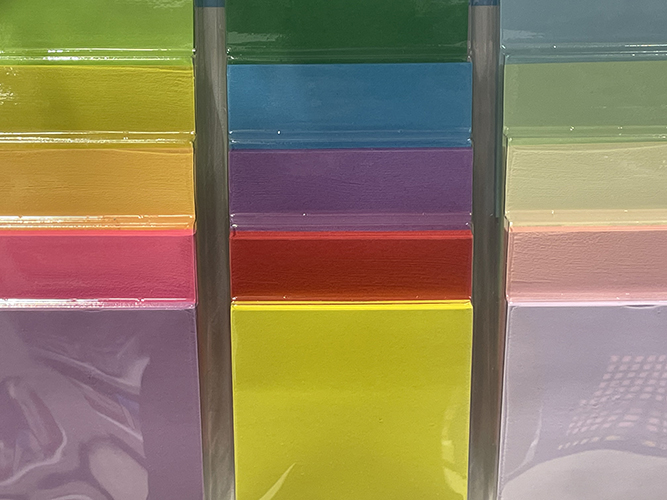 A Competency matrix is a management tool designed for small and large organizations for measuring and understanding the skills within a workforce. It facilitates practical skills management practice and ultimately returning benefits to the organization. In addition, it improves the visibility, knowledge, and understanding of its ability to deliver quality results as expected. It is a foundational component for managing skills.
A competence matrix analyzes and summarizes employee abilities, desires, and knowledge levels to add value. It is measured using employees' knowledge, academic qualification, passion, and ability. The competence matrix defines how best the organization can execute its functions and achieve the required objective. It's an important part of an
Online Training Platform
and often is used as a tool to discover and identify potential training gaps and future training opportunities. This might range from what training has employees currently completed both internally and externally through to what skills gaps do they need for their current role or what skills have they currently got that the organisation isn't aware of.
View Templates, Examples and Matrix Builder

Benefits of competency matrix
- Identifying the proper task force
A competency matrix enables the HR manager to select only the qualified employees for the organization and, more importantly, the task to be executed. It helps project managers to form the best and productive teams to fill positions in the project. Also, the HR manager uses the competency matrix to identify the skills to be replaced in case of employee resignation or firing.
- Trace employee development
The HR and project manager use the competency matrix to identify the competencies missing and plan for training and mentorship programs. It is used to prepare for employees' career and power transition.
- Identify missing competencies
When an organization runs short of competencies, a competency matrix can determine what competencies the organization is missing. The organization uses the competencies matrix to determine its employees' competencies are missing but possessed by the competitors. By evaluation, the organization is aware of the training path to follow. It is easier to achieve the required results within the speculated time.
- Identify competency-employee mismatch
It is efficient and effective to deal with people whom you already know their competencies. If employees can identify their weaknesses, the organization can save on resources and invest in other projects. The competency-employee mismatch is easily recognized, and immediate action is taken. To make sure all employees possess every competency, division of labor and specialization can be abolished.
- Predict potential competency loss threat
The competency matrix is valuable for determining competencies that might be lost if employees leave the organization. It happens especially when the organization has limited employees with that competency.
Discover our competency matrix module

How is the competency matrix used in the workplace?
A competency matrix is a critical visual tool in an organization. The human resource management and project management team use a competency matrix to analyze the present skill and the ones the employees must learn.
The competency matrix keeps track of the employees' skills, knowledge, qualifications, and desire. It improves the efficiency of employees if used correctly without intimidation. Once established in an organization, employees are categorized depending on their competencies.
Employees with low competency are identified, and it becomes easy to implement measures to help them. In project management, the competency matrix helps group semi-skilled employees with competent employees to imitate them, thus improving their efficiency and easy transition of power.
Components of competent matrix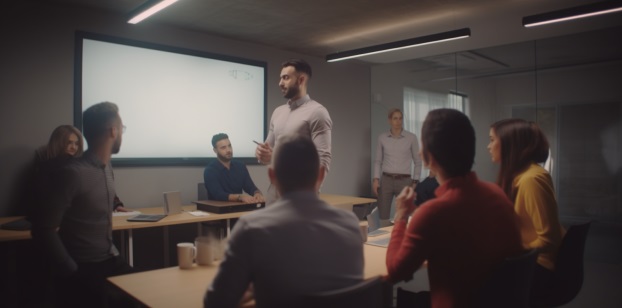 A Competency Matrix is a system that allows managers to track employee skills and knowledge in order to create development plans tailored to each individual member of their team. Understanding the common components of a Competency Matrix can help you develop a comprehensive assessment of your staff's abilities.
When it comes to setting up a successful competency matrix, there are several vital components you'll need: Goals, Skills & Knowledge Assessments, Performance Measures, and Employee Development Activities. Each element forms part of the overall framework so understanding how they fit together is key in designing an effective system that works best for you!
Goals provide clear objectives so employees understand what specific action they need to take while assessing Skill and Knowledge ensures that an accurate picture has been created of their current ability level which will help inform any subsequent training or development plans required. Performance Measures outline internal measures used by companies such as manager assessments with KPIs; finally encouraging Employee Development activities highlights importance placed on personal growth over time within companies which builds trust between organisation and its workforce - a win-win situation. As we continue our journey into digital transformation organisations need modern tools like Competency Matrices more than ever being aware of some simple but effective building blocks can really help give effectiveness to your managerial strategy!
- Available competencies
A competency matrix comprises the competencies that the employees already have. They are the employees' competencies during the hiring or have gained due to mentorship and training. They include employee morale, personal contact, and the relationship with other employees.
- Competency required
A competent matrix consists of the required competency that the organization needs to perform its projects efficiently and effectively. They are the competencies not available within the task force, and they are required. The organization now can plan for the employees' training program and mentorship using the competency matrix. It aids in categorizing the employees depending on their competencies during mentorship and training since the employees require different competencies to work on various projects.
- Skills required by different departments
A competency matrix gives a visual presentation of competencies required by different departments. The project managers design their competency matrices that aid the HR manager in hiring a new task force. It contains only the competencies needed in a particular project.
A competency matrix is vital as any other asset in the organization and should be conducted annually to determine the employees' progress. Low-performing employees and those who find it hard to adapt new skills can be replaced with competent ones.
Try our online Competency Matrix Creator

Common Competency Matrix Setup
Think of a competency matrix as a standardized set of competencies for your company or project that serve as specific criteria that everyone who works on it must meet. As part of having everyone on the same page and working towards one unified goal, companies will often create what is known as a Competency Matrix, which outlines these common skillsets and goals when it comes time to setting up this type of arrangement. So how do we ensure whatever goes into the matrix is comprehensive yet relevant? Let's take a look at what should be included in any kind of common Competency Matrix setup.
In a competency matrix you might commonly track:
- external training completions
- internal face to face training
- inductions
- licenses and certifications
- training record keeping
Create an online Competency Matrix
Try our online competency matrix builder