Online Induction >> Employee Onboarding Software
Published 21/05/2023
Employee Onboarding Playbook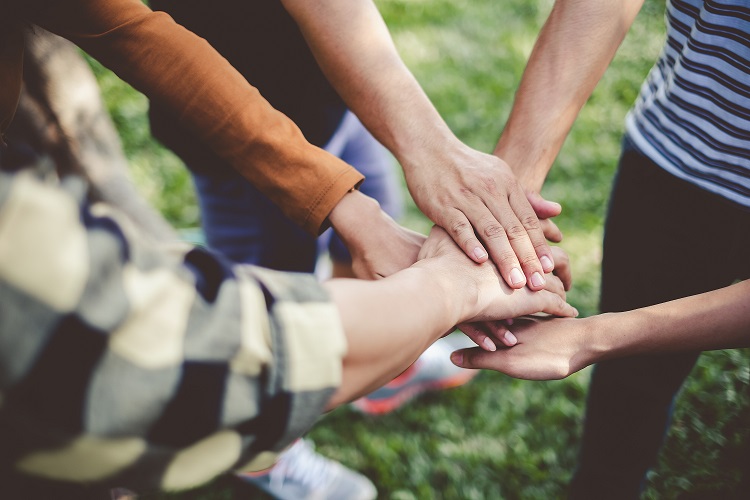 Successful employee onboarding procedures increase a company's chances of winning over clients, boosting retention, and eventually adding value in terms of employee productivity, retention, and loyalty. Any employee's success depends on a successful onboarding process. However, many organizations lack a standardized onboarding procedure, which can cause an unnecessary scramble on each new hire's first day.
New employees may find this frustrating since they dread having to spend the entire first day filling out paperwork. However, if their onboarding process went well, nearly 70% of workers will likely stick around for at least three years or longer. Consequently, between the points they accepted a job offer and their first day at work, 40% of employees claim there was a communication breakdown. The playbook is the basis of your
Employee Onboarding
and
Onboarding Program
.
View Onboarding Playbook Templates

What is an Employee Onboarding Playbook?
An Employee Onboarding Playbook is a practical user guide for managers and HR specialists to develop world-class employee onboarding programs. They offer the best practices and resources that you can use regardless of whether you're onboarding frontline retail personnel, conventional office workers, as well as remote professionals for a fast-growing tech company.
Modern business owners aim to have a systematic strategy to guide their employees down the route to performance and effectiveness throughout their first year of employment, going beyond the typical recruiting and onboarding of new employees.
Thanks to the onboarding process, all new hires at your firm will have an incredible experience. The onboarding playbook should change over time to fit the demands of your company.
What's the purpose of the Employee Onboarding Handbook?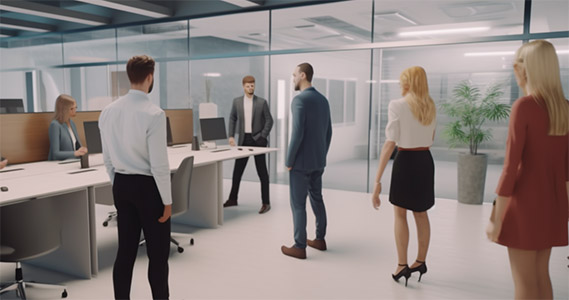 When planned and executed correctly, onboarding may inspire employees to feel confident, be productive, invest in their daily activities, and help them develop within and outside their roles. This is a tremendous gain for your organization.
Straightforward communication is essential for establishing knowledge of organizational policies, standards, culture, or protocols; for this reason, it's crucial to create a contemporary employee onboarding playbook that is exclusive to your company and compiles all of this crucial information in one booklet.
However, it's important to highlight that you should be certain that they are a perfect match to your culture before you even issue the job offer. An onboarding playbook may assist you in making sure your new hire is adapted to the work setting and culture of the organization within a suitable time frame.
As a company owner, you will stay organized if you have all of this data in one location. It also ensures that all your employees, whether they are recent hires or seasoned professionals, will have access to pertinent policies, procedures, and other information whenever needed. In addition, employees will be given clear instructions on what to expect and what's expected of them, which can prevent disputes from arising early on.
Onboarding is an essential part of the workplace, and a well-crafted onboarding playbook can make the experience smoother for both new hires and existing employees. An onboarding playbook is primarily used to make sure that new hires have everything they need to start off on the right foot but it also serves other purposes.
An onboarding playbook is also useful if you want to create consistency in your workplace. By creating clear guidelines, you can ensure every employee has access to the same information and receives the same level of training. This enables employees to hit their performance targets faster while avoiding unnecessary mistakes that could cost your business money or time. As you can see, having an onboarding playbook in place can benefit both existing staff members and new hires alike!
Discover our Employee Onboarding Platform

Sample Playbook and Templates
Start with an introduction to your company. After that, expand beyond your organization's vision, values, benefits, and policies to cover points such as:
- What does success for this organization look like?
- What's your culture?
- Who makes up the team? (For each teammate, include images and interesting facts)
You'll have a terrific continuous resource after the playbook is built, even though creating it first takes some time. It's beneficial to have resources available if an employee faces difficulties later.
Disjointed onboarding can be detrimental to your company because you risk overlooking important paperwork or failing to give new hires the instruction and support they need to succeed in their positions.
It is possible to guarantee that new hires stay engaged after accepting an offer letter and begin contributing to the company as soon as they join the team by implementing a systematic onboarding process before each worker's first day. Additionally, it promotes team cohesiveness, resulting in time and money savings and compliance.
When recruits start a new job, they have a lot on the line. It makes sense that they would question their decision at some point. A practical onboarding playbook can help with it. This considers the period between a new hire accepting your offer of employment and their start date. Long-term employee performance and engagement depend on implementing an efficient onboarding process that starts before a staff's first day. Employers who view onboarding tools as an extension of their hiring process are more successful at keeping employees and quickly bringing them up to speed.
Key take aways:
- ensure new hires are prepared for their first day on the job
- create an engaging and interactive experience
- cover important policies and procedures
- get important compliance acknowledgements
- use onboarding to set company culture
Example Onboarding Playbook Structure
Commonly you might setup a structure that is divided into pre-day 1 and post-day 1 tasks:
Pre-Day 1
In this category you might include job and team preparation tasks such as meet the team, meet your manager, what to expect on your first day, signing the contract, onboarding around safety and HR content and preparing for their first week.
Post-Day 1
In this category you might have staged workflows ranging from a check in about how was your first day, how was your first week, month one training, manager catch ups, training sprints, month three review, probation period up skilling and other onboarding nudges and follow ups to help transition a new starter from amateur in their role, to competent to expert by the time they finish their probation period.
View our Onboarding Playbook
See templates, forms, content and check lists and tools to build your own: