Online Induction >> Safety Surveys
Published 28/04/2021
Safety Surveys: Creating Effective Employee Safety Questionnaires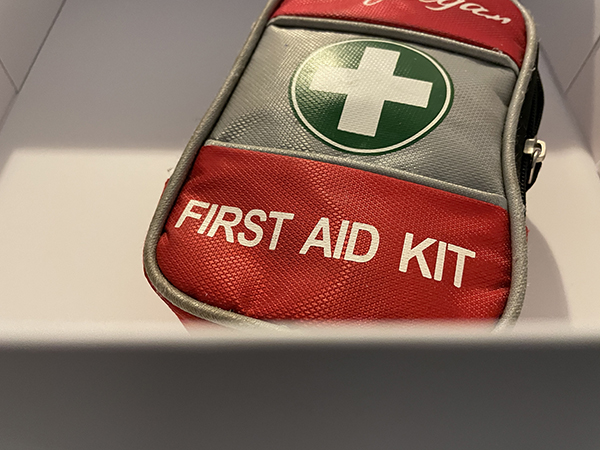 Safety surveys are a significantly important and far reaching safety tool to add to your safety arsenal. They have wide ranges of uses and can help prevent incidents by evaluating safety awareness and understanding of safety procedures or examining and rating the safety performance of staff or safety quality of a workplace.
Creating a safety survey is an excellent way to examine the way your workforce experience and rate the level of safety for the workplace they are engaged to work in. It is a critical tool to evaluate the level of safety awareness across the workforce and it can be used as well to evaluate the level of safety of the workforce. A workplace could issue a safety survey to staff about a contractor and rate their level of safety practice while conducting works. Or it could be used to issue a safety questionnaire to the contractor to gauge their understanding and rating of safety protocols while undertaking a job task or activity. This could be particularly important after the completion of a job task or activity or prior to works being started in order to determine if there are any concern areas around safety procedures. If someone is answering in the negative, this could potentially prevent an incident or major issue from occurring.
Looking to create an online Safety Survey?

Safety Survey Features and Types
Creating safety surveys with meaningful data you can actually base decisions off. Commonly safety surveys will feature QR codes to scan and complete the survey, surveys for new applicants to make sure they understand safety requirements, new engagement surveys for contractors, wellness surveys and safety procedure or workplace qualify surveys.

QR code surveys, create a feedback culture

New applicant surveys

New starter engagement surveys

Safety and wellness surveys
Generate insights, benchmarks and workplace predictions
It's one thing to send our safety surveys but the next step is to actually do something with the data and make a date informed decision. There are extensive insights, benchmarks and predictions you can generate from safety surveys.
Benchmark results against peers in the industry to see where your workplace measures up. Generate extensive safety insights around the areas you are capturing feedback on and create a truly feedback focused workplace for improvement. Predictions are the most powerful piece from a safety survey, allowing you to identify areas for improvement and risks that you can jump on to prevent poorer outcomes.

Comprehensive benchmarks

Heatmaps

Predictions
Safer Workplaces and generating early warning signs
Safety surveys aren't just once a year either, the workplace and the workforce are constantly changing and its important to capture feedback constantly.
- Feedback might be in relation to a job task or activity
- Feedback as a new starter
- Feedback about the performance of a contractor
- Feedback periodically
By generating these trends you can help create a more full data story around your staff and their job activities and safety awareness which can help identify concern areas and problems earlier on before something more serious happens such as a safety injury or workplace incident.
Example Safety Survey or Employee Questionnaire
Take a look at this employee safety questionnaire which covers several core areas for a new employee around their awareness and acknowledgement of core safety topics around hazards, access to materials, training, management and preparedness for their first day on the job.
Example Safety Survey

Create your first Safety Survey using our Questionnaire Builder
Try creating your first safety survey using our online questionnaire builder. Use existing templates or create one from scratch.