Online Induction >> Council Inductions
Best Setup Council and Shire Inductions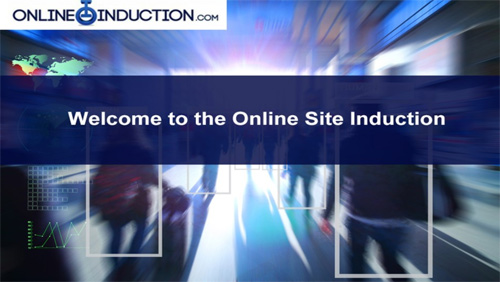 Council inductions
cover a range of different purposes from inductions for contractors, employees or visitors who are working with or visiting a council or shire through to inductions for councillors themselves. They might be role, project or site specific (some councils have hundreds of council buildings in their portfolio). Best practice council inductions dive into important safety materials that need to be acknowledged and understood before workers arrive on site as well as covering emergency procedures and important council policies.
Setting up a council induction is easy. It's best delivered online as an online council induction.

Council Induction Setup
With a dedicated council induction, you can ensure that a minimum and consistent standard is set for all contractors, staff and visitors working at your shire or council. Councils often manage many facilities and buildings for their shire, inductions should cover the varying facilities and locations that contractors and staff are engaging.

Ensure all contractors, visitors and staff have done a site specific facility induction before they start working at the site

It's critical to collect certifications, expiry dates and licenses before they arrive on site. You can ensure contractors and staff are currently certified and licensed to work on site and are compliant

Prescreen everyone on infection control, hand and hygiene and flu symptom awareness inductions as they arrive on site

Across the council portfolio of buildings, make sure contractors and staff are familiar with the site layout of each facility, it's unique emergency evacuation areas, site fire wardens, fire drill procedures and the site access details for each site before they arrive for work

Test their knowledge to make sure they understand all the site induction material

Issue a council induction card as verification of compliance and set it for annual renewal for refresher council inductions

Collect emergency contact, next of kin, medical information & more specific to each contractor, visitor and staff member

Best Practice Council Induction Design
Your goal with a good council induction is to properly introduce your contractors and employees to your council, the sites, the culture, the team and make sure they acknowledge and understand important safety procedures and policies. By doing this, you are reducing the risk of injuries and incidents through the council facilities, bringing awareness of site specific hazards throughout the council and centralising and streamlining the entire process to ensure all staff, contractors and sub contractors are going through it consistently and establishing the safety requirements you need for your workplace.
Typically a best practice council induction structure might include:

An online form to capture important evidence of training, licenses, certifications and insurances with automatic reminders on renewal dates

Council wide inductions with an introduction to the council or shire, the organisation structure, mission, values, purpose, founding, management and culture.

Safety inductions which might be site or role specific, cover risks, hazards, code of conduct, procedures, site access and policies.

Check lists and document libraries

Virtual tours for emergency assembly areas and evacuation plans

Assessments to make sure they understand everything

Induction cards for formal completion
Prescreening and site access
With so many buildings across a council or shire, its important to know which contractors are currently where and for how long.
When did they check in or check out?
How long were they at each location?
Are they currently inducted? Has their insurance expired?
Do you need to prescreen them on viruses and flu symptoms?
Managing and integrating the site access side of things into the induction is a powerful combo for truly effective contractor management across a council or shire.
Council Online Induction Content
We have ready to go content covering all the important workplace topics as well as induction creation and authoring tools to create the best of the best induction experiences for your contractors, employees and visitors working in your council or shire.

Easily create site, role, project or council wide induction content

Staff, contractors and visitors progress through the material online and are assessed on it.

Perfect for refresher training on important workplace topics such as hand washing or infection control.
Try creating a council induction here
See how our council online induction can work for your organisation by looking at the online demo via the form above or - Contact Us and start creating your own induction today.