Online Induction >> Onboarding Program >> Contractor Onboarding

Published 09/09/2022
Contractor Onboarding: Guide to Onboarding contractors
In this helpful guide, we review the main steps to go through for onboarding contractors. How to create a contractor onboarding process in the workplace.
Let's start with why you need to onboard contractors into the workplace?
Contractors need to be onboarded into an organisation just the same as employees. Collecting required documents such as insurances, evidence of training, certifications, inducting them on important site safety materials, hazards and common workplace topics, onboarding them to site through check lists, policies and procedures and making sure they understand everything through assessments.
View Contractor Onboarding Templates, Forms and Examples

Contractor Onboarding Process and Steps

Collect materials from contractors as the first stage of their onboarding into a site or workplace

Present important safety topics to contractors as part of their onboarding process

Ensure all contractors go through important policies and procedures

Go through site specific check lists and have access to download materials

CTest their knowledge on materials through an assessment

Issue a certificate of completion as part of their onboarding
By properly setting up contractors to be job ready through an engaging contractor onboarding process, you can ensure that they are going to be job ready and hopefully reduce the risk of an incident or safety issue from occuring as well as ensuring better compliance from contractors on site.
Best topics to include in a contractor presentation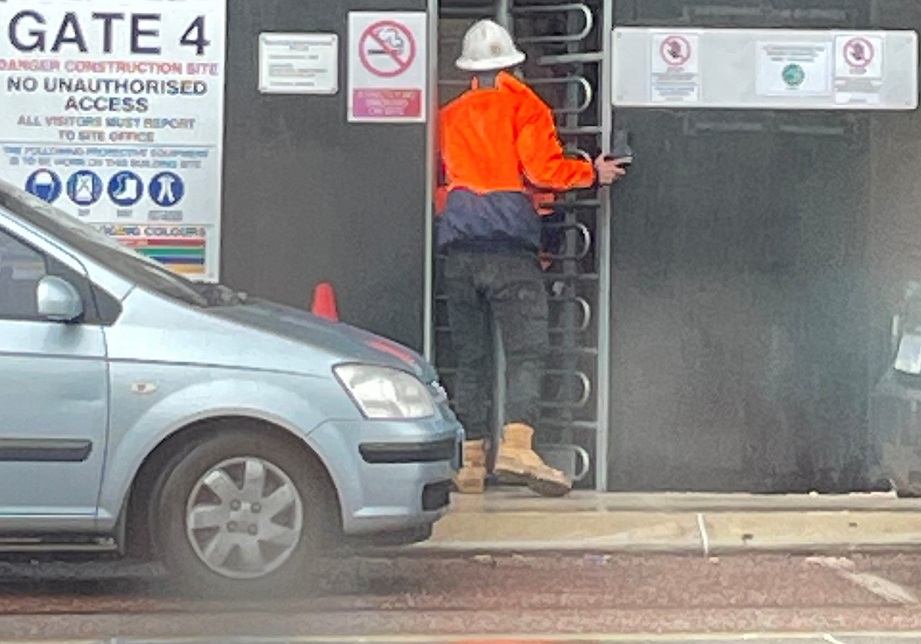 The most common topics organisations include in their contractor onboarding include site rules, site access, safety topics such as working in confined spaces, electrical safety, how to report an incident, how to report a hazard, known hazards on site to be aware, emergency procedures, safety policies and site specific safety procedures.
- What site rules does the contractor need to be aware of?
- How does the contractor access the site? is there a site access procedure? how do they get issued a card?
- What safey policies, procedures and topics do they need to be aware of in relation to their job role or activity on site?
- If something goes wrong on site, how do they report an incident?
- What are the risks and hazards on site and how do they report new ones? How do they access the site hazard registry?
- What are the emergency procedures for the site?
Try Creating Your Contractor Onboarding Process

Prevent Injuries and Incidents by Onboarding Contractors
A proper contractor onboarding process can prevent incidents from happening in the workplace. By properly onboarding your contractors into a site or project, you can ensure they understand all the hazards and the nature of the site as well as how they can work there safely and control risks in order to prevent near misses, injuries, property damage and other incidents from happening in the first place. It can also help reduce the severity of an incident when one does happen.
Awareness of hazards and risks on site can help prepare contractors to approach these situations correctly when working with those hazards or risks. Giving them the proper procedures and training before they arrive on site can better prepare them and hopefully prevent near misses or injuries from occuring in the workplace during contractor works.
Prepare Contractors for Day 1
With a contractor specific onboarding process you can ensure all contractors are job ready and prepared for day 1 on site.
- That they have provided the right materials and licenses
- That they have gone through a safety orientation
- Ensure they understand the content and acknowledge policies and procedures
- Make sure they go through the right checks and prescreening before they begin their job task or activity
- Ensure they understand site risks and hazards
Post Day 1 Contractor Onboarding
Even after you have onboarded a contractor to prepare them for their first day on the job, there are still important post day 1 onboarding workflows to consider. Ensuring that whilst the contractor is engaged through out the entirety of their job, additional onboarding workflows, nudges and follow ups can make sure that they remain up to date and aware of important risks, procedures and hazards or training in order to work safely and perform as expected. This might include nudges such as how to report in incident if they see something go wrong or a near miss or how to report a hazard they encounter or be aware of hazards relating to their job task or activity. It might even involve prompts around todays nature of work and if its a high risk task, completing a permit to work.
- Nudges or follow ups around safety messages
- Post day 1 prompts around risk and hazard awareness while on the job
- Follow ups around procedures
- Checks around nature fof work and if high risk, a
permit to work