Online Induction >> Vendor Risk Assessment
When to do a Vendor Risk Assessment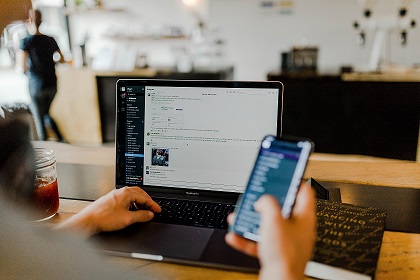 A vendor risk assessment (VRA) is a crucial process of screening and assessing third party suppliers for a potential business partnership. It usually helps organizations to understand the various risks posed by the third-party services processes, or products.
It's a very important step when selecting vendors who will have the responsibility of handling critical business functions or have access to sensitive customer data. Apart from identifying the risks posed by third parties, vendor risk assessments are also used to evaluate whether the third parties can eliminate those risks, assess the range of the outstanding risks, and monitor those risks that cannot be completely eliminated. This might form part of your overall
supplier management system
.
Why do risk assessments for new vendors?
It's best practice for an organization to always conduct vendor risk assessments when choosing vendors to deal with in its business operations. VRAs are focused on identifying the hazards or risks related to the services, products, and processes of the vendor and determine if they are suitable and comply with the organization's prerequisites. Well designed risk assessments protect your business ecosystem from exposure to the dangers created by the new vendors you're about to recruit and share important data with and also helps in the formulation of moving-forward business strategies.
Why do risk assessments for the existing vendors?
Periodic assessments are also important as they enable a particular organization to understand better the risks posed by its third party vendors and make sure that they are adhering to the quality standards and not posing risks to the organization, its investors, and customers. A continuous vendor review is usually necessary to ascertain that the organization is secure and safe. It's also essential in reassuring that the partnership is productive and mainly risk-free.
What happens when you engage a vendor and don't risk assessment?
Third-party vendors are an extension of your business as they interact with your customers, handle your data, and connect to your systems but they can also tremendously expose you to various risks. They usually pose risks such as operational, financial, compliance, cybersecurity, reputation, and information security risks. If the third-party service provider networks are not secure, they will definitely endanger the organization's sensitive information and it will be held liable for everything that happens to that particular information.
- Strategic risks. Negative outcomes from adverse business decisions or implementation of inappropriate business decisions.
- Operational risks. Dangers that cause losses due to disrupted organizational activities. How beneficial is the vendor's work to your operations or business activities?
- Financial risks. These are risks that damage your organization's financial performance. If in any case, a vendor provides faulty components that impair sales, the organization falls short of its revenue goals.
- Data privacy risks. Will the third party be involved in the collection and storage of data of your employees, investors, or customers?
- Compliance risks. These are risks that arise from the failure of the third party to comply with rules, laws, and regulations or non-compliance with the internal procedures and policies of the organization. - Reputational risks. Risks resulting from negative public opinions especially from customers who are not satisfied, poor recommendations, security breaches, legal violations, and inappropriate interactions.
These areas are commonly form part of
contractor management software
for the compliance, safety and risk management of contractors.
What fields would you have in a vendor risk assessment checklist?
Vendor risk assessment checklists are tools used by organizations to ensure that the vendors they partner with comply with the regulatory requirements such as security risks, due diligence, and data privacy. The vendor assessment checklists are used by experts in the identification, assessment, and control of risks in the organization. Here are the three key aspects to consider including in your checklist. - The credibility of The Vendor
Background checks are essential in ensuring that the vendors adhere to the set quality standards of the organization; producing and maintaining a matching high-quality output without posing any risks to the overall organization and its customers.
Reviews and feedbacks from past business partners of the vendor would be greatly helpful in establishing the credibility of the vendor. In order to avoid disruption of the business activities and financial losses, a vendor should be critically scrutinized to ensure that he's reliable and have the potential to assist the organization achieve its goals.
- Data Privacy and Security
Generally, an organization deals with sensitive information for both its customers and investors. Evaluate how the third party handles and manages confidential information, the security strategies they have in place for data protection in case of security breaches and issues such as vulnerabilities, and threats that normally expose sensitive data to risks. Also, evaluate their compliance with the organization's regulations and the already implemented policies.
- Data management and disaster recovery
This is an evaluation of the vendor's readiness to sudden occurrences and incidences and also their remediation strategies in cases where data losses, accidents, and disasters happen unexpectedly. It's critical to check how the vendor takes care of data documentation and how they deal with disasters that arise when working on their assigned contracts. Do they have a disaster and backup plans? Do they have functional recovery strategies? What about the access controls?
Finally, make sure you perform risk assessments on all your partners and focus on categorizing them by the sensitivity of the data they handle and risk levels. When onboarding new vendors, it's advisable to prepare processes and systems that fully analyze their vulnerabilities and risks. This is aimed to ascertain that the partnership begins on the right foot.
View a Sample Vendor Risk Assessment?