Online Induction >> Visitor Log Book
Published 18/09/2023
Visitor Pass Software
- Create, Design and Manage Visitor Passes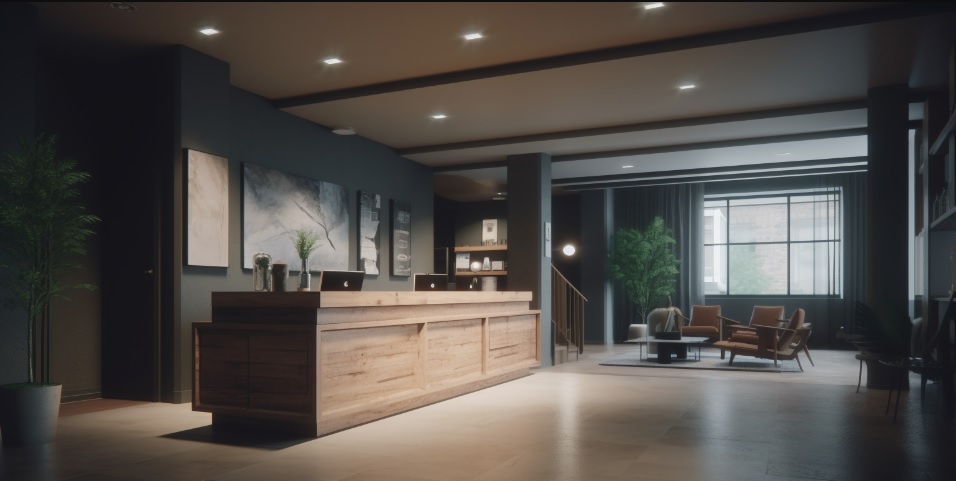 A Visitor Pass is an excellent way to keep track of anyone who enters your premise as well as enhance security and control access. With the right strategy in place optimizing this process doesn't have to be difficult - even if you're not tech savvy!
Manually tracking the names, numbers, length of stay, purpose for visiting etc can quickly become time-consuming and expensive. To help streamline this process advanced technologies like visitor pass software are available that allow companies to issue digital passes with ease while still keeping visitors safe & secure. These platforms generate personalised passes complete with QR codes which makes it easier for receptionists or staff members identify guests onsite and gives them more insight into where they've come from.
For organisations implementing decisive safety measures due COVID-19 pandemic, advanced methods such as contactless entry solutions via visitor management software enables businesses scan identification documents safely without physical contact ensuring heightened general awareness of hygiene habits such wearing masks when entering company premises. In conclusion with reliable technology it has never been easier for businesses manage their visitor's flow efficiently without compromising public safety concerns related to viruses
View Visitor Pass Templates, Forms and Examples

How a Visitor Sign in Pass System Works
Ensuring the safety of your visitors can be a tricky process, especially when you're dealing with large groups of people coming in and out of a facility or event. A visitor sign in pass system is one way to make sure that all visitors are properly identified and welcomed into your space - while also making sure they don't stay around longer than necessary! In this blog post we'll take an in-depth look at how a visitor sign-in pass system works and explain why implementing it is important for anyone hosting events.
A visitor sign-in pass system typically involves creating an entry ID for each person that visits the premises. This entry ID has information about their identity which must be provided upon entrance into secure areas; where electronic badges may require contactless scanning as proof of identity before allowing someone to proceed further. Once validated by the security personnel on duty, visitors are then given access to designated areas within the building depending on what level clearance they have been granted based on past analyze cousedumbras papers . By assigning unique passes amongst all guests attending events/facilities, it's easier to locate individuals if there is any emergency situation needs their presence; thus enabling maximum protection if need arises unexpectedly.
From administrative point of view, having such systems provides access logs which management can refer to regularly keep track who had accessed complex entries like servers power grids etc., as those information are stored safely within database OtC (on cloud). Additionally data from these sign-ins could also be looked up later should somebody lose track who visited certain parts sensitive facilities whenever needed
Important elements to include on a visitor pass
- Visitor's Name: Full name of the visitor for identification purposes
- Date of Visit: This should include both date and time of the visit
- Company Name and Logo: The name and logo of the hosting company
- Visitor's Photo: This enhances identification and improves building security
- Purpose of Visit: A brief explanation of the reason for the visit
- Visiting Department or Contact Person: The name of the department or person the visitor is there to see
- Expiry Time/Date: The time or date when the access given by the pass will expire
- Security Instructions: These are important for visitor's safety and security of the organization
- Specific area of access: Description or level of access to the premises
- Barcode or QR code: For secure tracking and easy processing in and out of the building's entrance
- Visitor pass number: A unique identifier for each pass issued
The information included can vary depending on the organization's policies or the required level of security.
Discover our Visitor Management platform

Why its important to issue visitors passes
Ensuring the safety and security of your workplace surroundings often means issuing visitor passes - but why is this so important and what strategies should you be taking to ensure effective practice? It's time to explore why it's important to issue visitor passes.
Issuing a visitor pass upon entrance into an office might seem like an onerous task, but in reality there are lots of benefits associated with using them. Firstly, they allow the user to easily identify visitors from those that work within the building which adds a layer of security as users can organize activities accordingly once they are in-house too. By having all individuals wear visible badges, each employee know who is authorized to enter any given area which prevents disruption from unauthorized parties penetrating deep into working premises such as secure storage rooms etcetera.
Perhaps more notably though, when compared with alternative methods such as manual sign in forms - issuing visitor passes offers businesses greater control over their existing resources too; allowing for instant information retrieval about people within your premises by simple selection process via digital registration software.
Explore our Visitor Pass Software
Discover our Visitor Management platform