Online Induction >> Facial Recognition Scanners
Published 18/03/2023
Facial Recognition Scanners: What are they and how do they work?
Technology is gradually transforming our lives. Physical signing in workplaces is being replaced with facial recognition scanners. Also, corruption is being waved out in workplaces and saving time. Thanks to Artificial Intelligence, Machine Learning, and Augmented Reality.
A facial recognition scanner is a biometric artificial intelligence device for matching human faces from a digital image typically used to authenticate users through ID verification. They work by pinpointing and measuring facial features from a given image.
Buy Now?
Looking for a facial recognition unit right now?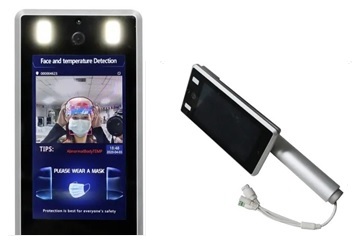 View full product spec
Setup a full Sign in / Site Access control system?
Ongoing sign in registry, site access controller, issue cards or record photos for facial recognition access and other sign in facial recognition options:

The Facial Recognition Scanner Functionality
A face recognition scanner works the same way human beings recognize faces. Face scanners are designed with a large smart screen and embedded with cutting-edge image facial recognition technology.
A face recognition scanner cannot work without being fed with faces that it will be detecting. The information is stored in a database only accessed by authorized personnel. They are deployed in workplaces and places that demand high security, like banks, construction sites, and staff-only rooms in buildings. Automated facial scanners do not need to register faces manually; faces are uploaded to the system and are synched automatically.
Facial recognition scanners have 99.99% accuracy for detecting faces, thus winning employers' trust. The basic principles of any facial recognition scanner include;
- A facial image is captured from a photo or a video.
- The scanner reads the facial geometry; distance from the forehead to the chin, the distance between eyes, nose bridge, the contour of the chin, ears, eyebrows, skin color, and lips. After recording the facial features, it acquires a signature.
- The system formulates a mathematical formula from the signature and is stored in a database.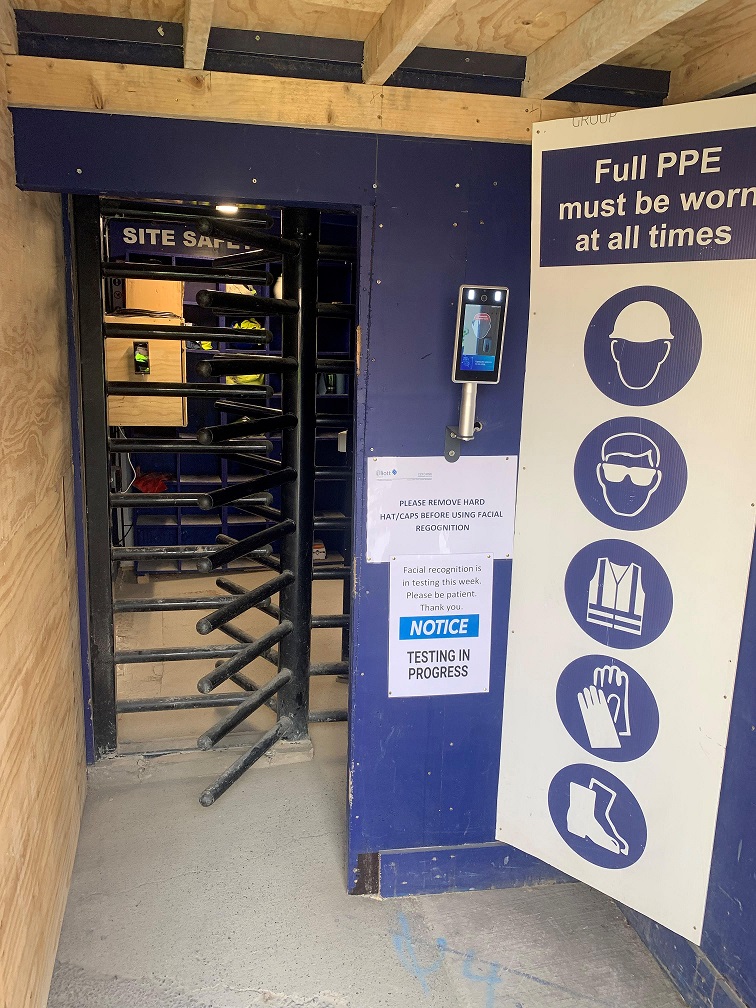 Surprisingly, an automated facial recognition scanner can recognize a face with a mask or cap and sunglasses. Technology is beyond human imagination, and security, time management, supervision, and monitoring have been simplified.
The information recorded by the scanner can be retrieved when in need. Additionally, the technology used in the face recognition scanner is simple as a face recognition door lock. Only authorized users are permitted to enter. Such a system is used in bank safes and hospitals.
In workplaces where employees must sign in and out, they are used to safe time. Employees spend much time in queues to swipe smart cards. Although smart cards were once seen to save time and improve security, it's now outdated.
Facial Recognition with Turnstiles
Since turnstiles have one way in and out, facial recognition scanners detect faces as far as eight meters away from the screen. This means that there will be no long queues. In higher learning institutions where students must be scanned at the gate, facial recognition scanners help in reducing the time spent when login in at the turnstile using smart cards.
These scanners are connected with an alarm to alert security in case an unfamiliar face is detected. Others are designed so that the automatic door opens only when a recognized face is detected.
Face recognition technology is user-friendly because no learning is required to use the scanner. The business is standing in front of the scanner; the door opens, and then walk in. In case of a criminal offense, information stored in the data banks helps intelligence find perpetrators of crime. In airports, face recognition is used to reduce long queues for passengers.
It is simple as placing the passport on a scanner and standing in front of a face scanner. The image in the passport is compared with the image scanned.
Face recognition scanners are best applied for security reasons because they resist spoofing attempts. Just like CCTV cameras capture an image even in darkness and varying light intensities, automated face recognition scanners work efficiently in light conditions. Face recognition scanners are also used in workstations to monitor progress and eliminate time lag.
Remote working has also attracted scanning technology. Since employees are working from their comfort zones, deviating from routine duties and doing other activities is easy. Smart Eye technology is a type of scanning that monitors employees' actions and the environment they are working in.
The technological revolution is changing the world and saving it from insecurities. Gone are days when guards were bribed to permit entry to unauthorized people. Today, only authorized users can utilize a given service or access a particular resource. It has eliminated time wastage and improved efficiency.
Frequently Asked Questions
What is a Facial Recognition Scanner
A facial recognition scanner is an artificial intelligence technology that maps, analyses, and then confirms the identity of a face in a photograph or video. It is one of the most powerful AI surveillance tools ever made. This technology is typically employed to authenticate and grant access users through ID verification. It works by pinpointing and measuring facial features from a given image. Whilst many people interact with facial recognition as a way to unlock their phones, how companies and organisations use it will have a sizable impact on the way businesses operate.
How does it work?
A facial recognition scanner can work for your business with a 'turnstile' type set up. Beyond the entry point, you will be able to set up the scanner, the employee or contractor can physically look into the scanner and it will sign them in based on their facial recognition. You can also set this scanner to only scan the user in if they are compliant and an authorised match for your business or specific site.
By your business implementing a facial recognition scanner, you will be able to save time as this feature would bypass the need of producing and issuing cards and labels for the individual to be allowed access to your business's location and sites. All businesses that need a quick, reliable, and accurate approach for their workers entering their sites and locations heavily benefit with the implementation of a facial recognition scanner as it is a more innovative and modern approach to site entry.
Why would you need Facial Recognition Scanner?
Businesses managing multiple employees, contractors and visitors within large buildings and sites have always been a challenge but when considering the responsibilities in terms of helping to manage a global pandemic, it has been clear visitor management has taken on a new importance. Aside from helping to decrease the spread of COVID-19 at your business or worksite, having a facial recognition scanner helps control the traffic flow of people, avoid queuing and taking pressure off admin and reception during busy times. Having this feature will also protect your business in terms of data integrity, accuracy, and security.
Using Facial Recognition for Site Access Checks
A common approach is to cross check compliance status when staff or contractors sign in. Capture the photo as part of an online induction and when staff or contractors arrive on site, if non compliant, they won't be able to sign in on site.
See our Facial Recognition Scanner Hardware