Online Induction >> Visitor Sign In System
Site Sign In App: Geofence your Workplace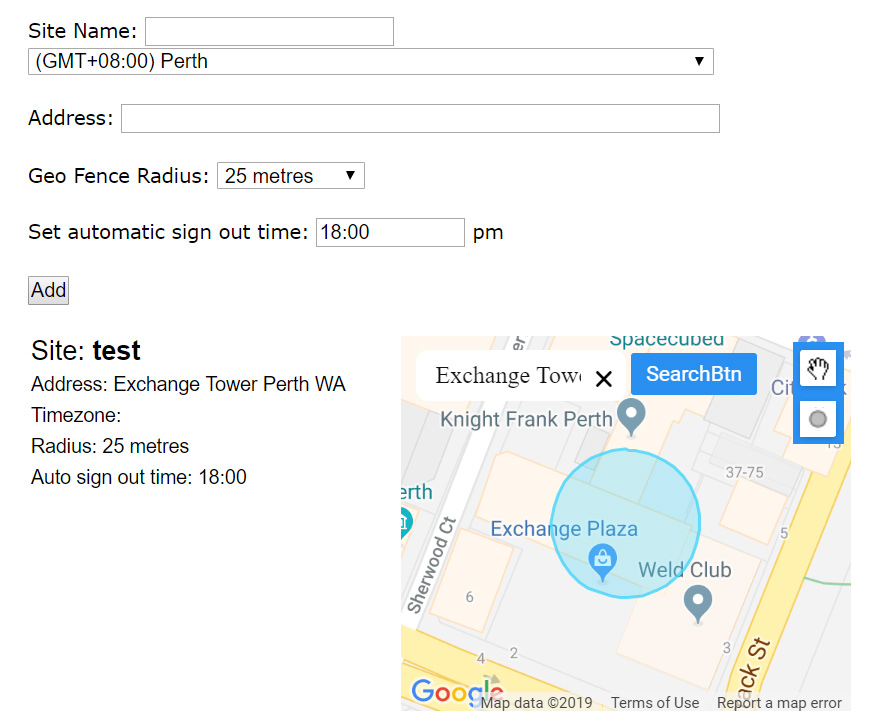 With the Work Sign app, you can geofence your workplace and automatically sign in and sign out workers as they arrive on site by creating a site geofence. As workers, contractors or visitors walk into the geofence location, they'll be signed in or out automatically.
A truly automated and streamlined way to check in and check out your workforce from different work sites. Know who is at which site and where right now and in real-time.
Setup a Geofence Boundary for your site
Create GPS based geofence locations around your sites. 25 meters, 50 meters, 100 meters... you define the boundary and as contractors, visitors and employees walk in and out of the boundary, they are automatically checked in and out of the site.
Detailed tracking

Who is currently on site right now

Visual breakdown of the entire portfolio of sites and who is at what site right now

Breakdown of times on site and historical tracking

Integrate the data into other systems
Mobile based or Tablets
Everyone can check in from their phone or tablet as they go in and out of the geofence boundary.
Ready to try out a sign in / sign out app for your workplace on tablet / iPad?