Online Induction >> Visitor Sign In System
Published 21/05/2023
Visitor Sign In Register: Visitor Registry System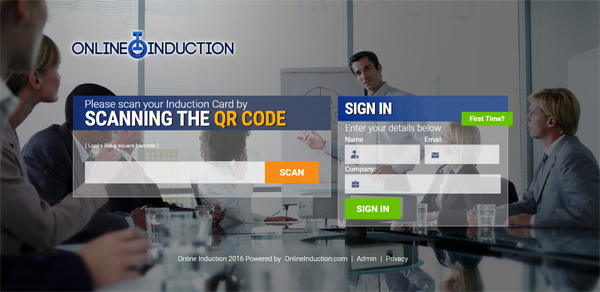 Setting up a visitor sign in registration system enables you to register all visitors who come in and out of your workplace. A register of visitors who are coming in and out of your workplace is critical for a number of reasons.
Firstly, its important to know who is currently on site and visiting your staff in the event of an emergency. A live register of who is currently on site allows you to quickly check this list and use it for fire warden processes to make sure each visitor is accounted for. Another critical thing is know which visitors are coming into your workplace and from which companies and how often. Do you want these people in your workplace? are these visitors supposed to be coming in? should anyone be prevented access?
A visitor registry forms a part of your overall
visitor management system
.
View Templates, Registries and Examples

Setting up a Visitor Registry System
It's important to register all visitors that come into your workplace for a variety of reasons. From infectious disease and health checks throught to awareness of important safety information and evacuation procedures, visitors need to be registered and prepared for their time in your workplace. Setting up a visitor registry system is best done using online tools such as a
visitor sign in system
. The workflow could be done any number of ways depending on a businesses requirements and operating environment. From a
kiosk
type setup where a tablet is setup and visitors sign in and out as they arrive on site through to QR code scanning features using their phone or even
geofencing
.
Configuring a Sign in Registry
You will need information such as their name, date and time of arrival, destination or purpose of visit and length of stay. This will help you with tracking who needs access to specific areas within the building or its grounds. You may also want to capture additional information such as signature, photograph or other forms of identification. These will come in handy if there are ever any questions or disputes concerning whether someone was actually present or not.
Don't forget to provide visitors with an appropriate follow-up procedure. Ensure that they understand how they should request permission before entering certain parts of the building or its grounds. This can be done through the provision of clear guidelines alongside the sign-in form itself. Additionally, providing visitors with contact details (in case they need assistance) is another great way to ensure their safety at all times! With these measures in place, you can rest assured that your workforce remains secure when welcoming guests into your workplace.
Try creating your first sign in registry using this form, registry and site sign in creator:

Sample Visitor Sign In Register
These are the common fields you might have on your visitor registry and even what it might look like:


Contact details and identification of who is signing in

What company are they from

Who are they here to visit?

What time did they first arrive today?

Times in and out

Are they currently on site right now?

Have they done a visitors induction?

View their card or sticker issued

GPS location if you have multiple sites
Sign in registries also make it easier for those with access control needs to monitor individuals activity from a central location. They give managers full control over monitoring entry & exit times, ensuring that there is no unauthorized access nor suspicious behavior. Integrating a cloud-based system with this kind of registry can help provide more flexibility and automation for companies too giving them better visibility into how many people are accessing their sites from day-to-day and what each person does within it all.
Replace the paper based visitor log book
Make it easier, make it digital and do away with the paper based visitor log book by having a digital and far more engaging sign in experience by using a tablet and kiosk style setup.
You then have a historical overview of the sign in history from a digital sign in register. Build in checks around who is coming in on site, ensuring they are inducted, compliant and authorised.
Conduct License, Health History and High Risk Work Prescreening
A common part of the sign in registry these days is to cross check other areas as part of signing in and out on site. These might include checking licenses and certifications to make sure the visitor, consultant or contractor holds the correct certifications for the work they are doing, cross checking the nature of work to check if its high risk work and if so, trigger a
permit to work
or even cross check COVID19 or other health prescreening checks (such as a
contractor vaccination declaration
or
COVID-19 Employee Check List
).
Maintaining a registry of all these areas could be a critical piece of evidence needed should there be a relevant audit and for compliance.
What happens when there is no visitor registration
- Visitors come and go undetected and are not tracked
- You don't know who is on site right now
- You don't know is visiting who
- You don't know which companies are visiting your offices
- In the event of an emergency, you can't alert visitors on site as to what to do and where to do (they don't know your emergency response plans, procedures and exits)
Other components you might include on a registry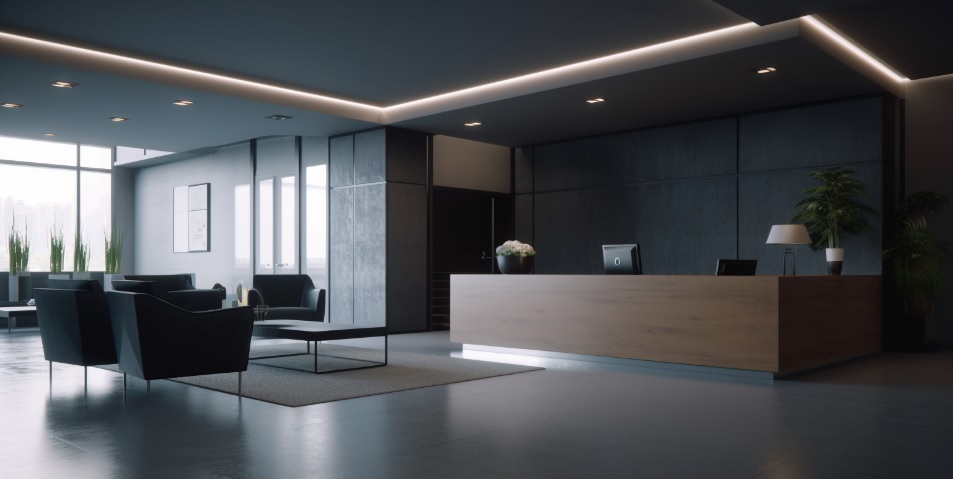 Commonly you might include a health history such as COVID infection or confirmed contact through to evidence of vaccination as a prescreening component to the sign in process. Another common addition might include showing emergency assembly area or emergency procedure to follow through to other important content that you need a visitor to understand. You might also include data capture elements such as next of kin in the event of an emergency or person visiting.
isitors or employees are required to provide their information or scan their badges upon entry and out when they leave. This data can then be compiled by the powers that be to indicate who was present in an instant. This speeds up emergency protocols and ensures the safety of everyone across sites.
Setup your own Visitor Registration System
Try creating your own visitor registration process online