Online Induction >> Reception Sign In Software
Published 15/02/2022
Reception Sign In Software
- Visitor and Contractor Sign In App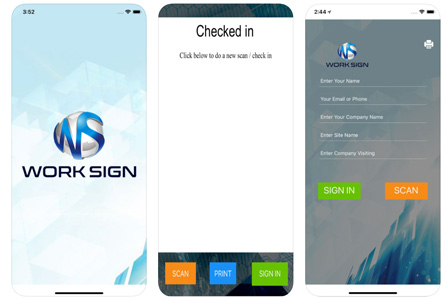 As contractors and visitors sign into reception, traditionally they would sign a reception guest book. Modern technologies digitise this process with the Work Sign app. Digitally capture who has signed into the reception area, capturing their details, photo, emergency contact and even conduct a short site induction with a safety policy or procedure acknowledgement. Empower your site with emergency contact lists, communication tools to alert everyone who is on site of an evacuation or emergency, track who is currently on site right now and record full sign in history.

Tablet Sign In App and Sticker Printing
Set up a touch screen, tablet and stand connected to a wireless printer for site sign in at reception or site entry.
Visitor or Contractor walks up to reception, self checks in using sign in tablet.

They enter their name, company they are from and other details you want to collect

Capture their photo

Person visiting

Acknowledgement of policies and procedures

Print a sticker with ID details and photo

The Modern Reception Lobby
Bring the WOW factor to your sign in process. A slick and easy sign in process for your reception, transforming the archiac visitor sign in book into a modern self managed sign in system.

Make a great impression

Go beyond compliance with innovative sign in and tracking, making your worksite and workforce accountable and trackable

Automate notifications around who is on site, who is awaiting them at reception, purpose of visit, time in and out and company visiting from
QR Code Reception Sign in
Another method of sign in / sign out is via a QR code poster. Here arrivals are reception simply scan the QR code to sign in, a quick and contactless approach. They can still be presented with a prescreening form to check for things like COVID symptoms or health history as well as other sign in contentand generate a notification of who is signed in on site.
Try scanning this example below for a sample sign in process via a QR code sign in: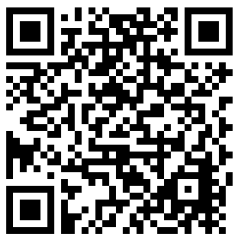 Reception Delivery Management
No need to issue stickers for a simple delivery but you still want to track who is delivering what and to whom? No problems, full delivery management as part of the sign in platform.
Already have your own hardware?
You can get started with our Work Sign app right away and start signing in staff
Self configurable reception sign in system
Create sites, setup rules, workflows, forms, policies and other specific requirements unique to your workplace easily and quickly. You have control for your workplace.

Compliance Checks and Induction
Ensure an induction is valid and completed at either the sign in or prior to arriving on site. Cross check insurances are valid, certificates are up to date, cross check company overall compliance and set up visitor inductions to be done on the spot upon sign in.
Contractor Checks at Reception
For contractors who arrive at reception, cross check their insurances, certifications and evidence of training. Ensure they are inducted, that their company is fully compliant, prevent non compliant contractors from entering on site. Be alerted to contractor arrivals and track who is on site now.
See how our visitor sign in and sign out induction system can work for your organisation by looking at the online demo via the form above or - Contact Us