Online Induction >> Free Online Induction App
Free Online Induction App
Completely free Online Induction app where you can scan induction cards, inductees can complete their online induction for free (no per user billing).
Setup an Online Induction. Available on iPhone and Android.
Induct users into your site, project or workplace via a mobile induction app
Option to create your own personalised and branded induction mobile app
Complete on mobile or tablet

Download the app completely free right now and sign up for free.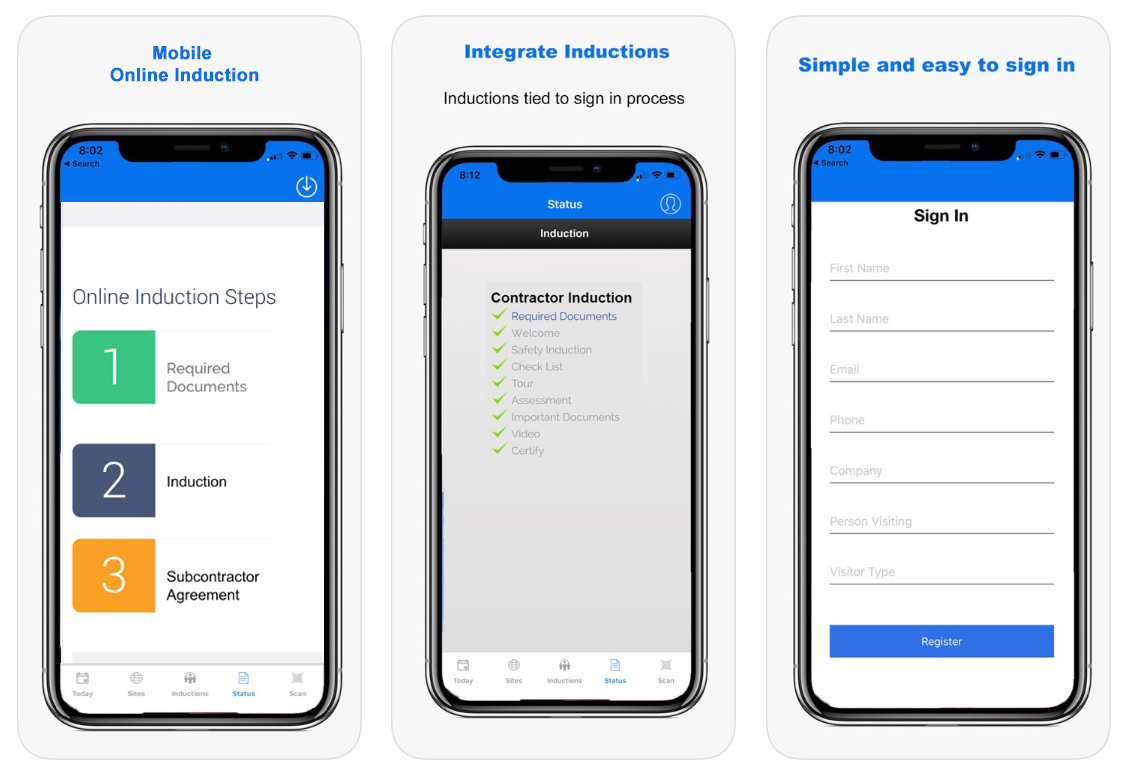 Check out the options to set up an Induction portal, create induction steps, assessments, check lists, document libraries, upload your existing induction content or use our course and form library.
Try creating your induction using our induction builder
See how your site induction or organisations induction looks on the online induction app by registering free right here: