Online Induction >> Guides

Published 23/07/2023
Toolbox Talk Templates, Guide, Examples & Tips for 2023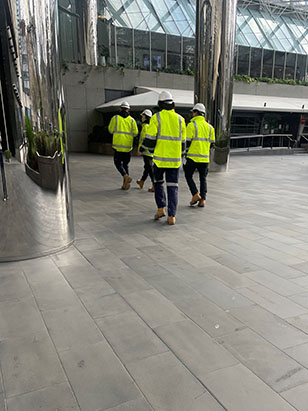 It's best practice for employers provide their employees with an opportunity to engage frequently in health and safety dialogues. A toolbox talk is a popular term around construction sites and is widely used in various industries. Generally, toolbox talks are a great way to ensure safety standards are adhered to in the workplace by all workers. Also, a toolbox talk is an ideal opportunity to discuss hazards and incidents in the work environment. This might be commonly done through the
Site Induction
and would be a tool as part of your overall
contractor management system
.
What is a toolbox talk?
Workers use this tool to document every daily safety discussion before work begins. A toolbox template can be used as a training guide and document various toolbox topics in every meeting. Regular toolbox meetings have reduced workplace occurrences and boosted employee safety awareness.
A toolbox talk is also referred to as a "safety moment," "safety minute," or "health and safety brief," which revolves around a particular safety subject on the site. It's not a lengthy course or an in-depth look at the subject but a quick overview of the critical aspects within 5-15 minutes.
Toolbox talks should be:
- Short and relevant
- Up to date
- Focused on the topic
Your toolbox discussion is not a comprehensive safety education, so it shouldn't be used as one. Try not to cover every health and safety subject all at once; it shouldn't take more than a half-day. Instead, you should narrow your talk's focus to one subject. Your team will efficiently remember that message once you're finished if it's done as a quick refresher.
Toolbox talks are important for workplace safety because they provide an opportunity for employees to discuss safety topics and share information in a supportive environment. Through these talks, workers can learn about potential hazards in the workplace, how to protect themselves, and how to respond in emergency situations. Toolbox talks also serve as a reminder of the importance of workplace safety and can help to create a culture of safety in the workplace.
Toolbox talks also help to create a sense of accountability among employees. When workers know that workplace safety is being addressed and discussed at these talks, they are more likely to take safety seriously and to take responsibility for their own safety and the safety of their coworkers. This can lead to a safer and more productive work environment.
View Toolbox Talk Template and Examples

What subjects should you cover in a toolbox tool template?
The toolbox presentation should be brief and direct. It should cover already-known topics, maybe refreshing or extending previously learned information. In fact, the field can be the ideal setting for bringing safety and health messages to life.
Some of the subjects to cover in your program include:
- Accident reporting
- Electrical and gas safety
- Trips, slips, and falls
- Ladder safety
- Safe use of lifting equipment
- Traffic safety
- Fire safety
- PPEs
- Working at heights
- Stress, noise at work, and first aid
A toolbox discussion can improve health and safety standards by reminding the workforce of the safety knowledge they require and when they need it. Your discussion needs to be engaging in order to accomplish this. It must be relevant to the task you perform.
QR Code Toolbox Talk Example
Try this example QR Code toolbox talk: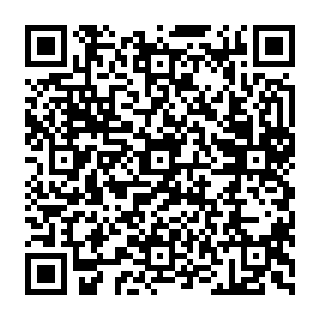 Importance of toolbox tool templates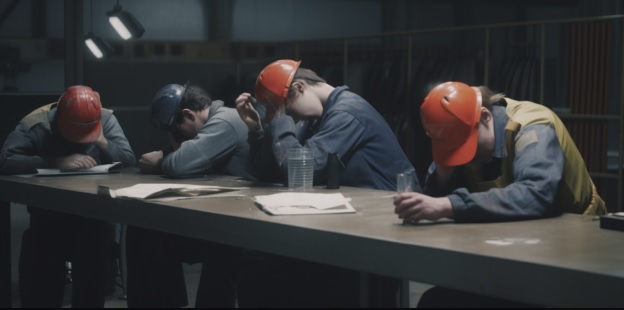 Toolbox talks are usually an integral part of any health and safety system. They keep safety at the front mind of every worker. Reports indicate that daily safety toolbox talks reduce workplace incidents by more than 80% compared to monthly talks. In addition, since they are concise and simple to understand, toolbox talks tend to keep the workers alert to every possible hazard and improve the overall communication practice.
A toolbox talk is also an indicator that an organization values the well-being of its employees. An organization with a good toolbox talk program will be better positioned to comply with occupational safety and health regulations. This is because health and safety information stays up-to-date and refreshed.
Daily safety toolbox talk improves an organization's culture and safety records and boosts productivity. Starting every task with a brief toolbox talk is an excellent way to enhance compliance and reduce accidents and ill health rates. In order to streamline the process, toolbox programs are now digitized to make them more effective and interactive.
Despite toolbox talks being short and simple discussions, there are specific points that the safety personnel need to consider to enhance effectiveness. Follow the steps below to develop a functional toolbox talk:
1. Determine the topics of focus and schedule the meeting
2. Decide the meeting point; stay positive and keep it real
3. Follow a plan to ensure you cover everything
4. Evaluate the workers' learning and get feedback
5. Close the meeting and thank the team for their dedication
6. Record meeting details and keep them well.
Toolbox talks are important programs to implement in your workplace. First, ensure a toolbox talk at the beginning of every work shift to keep employees aware and alert to all possible workplace hazards. Finally, ensure it's engaging and easy to comprehend to get the best results.
Toolbox Talk Frequently Asked Questions
When would you need a toolbox talk?
If you're introducing new equipment or machinery that requires special training or precautions - like chainsaws or skid steer loaders - then talking through the specifics with your workforce will be essential for their own protection while working with such tools. Additionally, every time there is an incident due to negligence or ignorance of health and safety practices at work, this could serve as an opportunity to review procedures during a toolbox meeting immediately afterwards so no one else will suffer from similar incidents in future.
What should a toolbox talk include?
A successful toolbox talk will cover both company protocols, updated laws/regulations that apply in the industry, different hazard types that could be present on the worksite (e.g., falling objects or electrocution) and any new equipment being used by staff. Each topic should be presented in plain language using visuals such as photos or diagrams whenever available so everyone attending understands them easily. Additionally, it is important that supervisors actively engage all participants in open dialogues during these talks, encouraging questions from each side instead of having one-sided instructions only.
How can I make a toolbox talk interesting?
One of the most effective techniques is making use of visual aids or graphics which can show relevant stats related to tool safety or any operational concerns being discussed. This adds an extra layer of understanding by helping workers quickly contextualize what they are learning from your talk. Not only is this helpful for training staff but if done right encourages group members to contribute their own experiences and reflections during discussions as well as providing a livelier atmosphere than traditional talks alone would offer.
In addition, using interactive elements such as quizzes or exercises that require participation from everyone gives learners more context for their understanding while simultaneously helping trainers access each learner's absorbency levels at any given time during the sessio
Try setting up your Toolbox Talks online