Online Induction >> Procore Integration
Procore Integration: Contractor Induction, Contractor Management System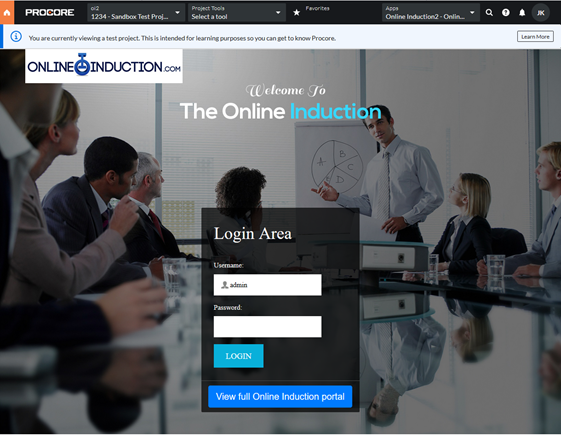 Using our Procore / Online Induction integration you can manage your contractors on site and ensure that all contractors are inducted, contracting companies are compliant, validate their induction and compliance status and enhance the way you manage your work sites with site specific inductions online. The integration is an embedded experience within Procore to manage all aspects of the induction and quickly check if a user is inducted, download and print induction certifications and ensure all your Procore users are inducted and compliant.
View Procore Induction Examples

Manage Inductions from Procore
Setup different site or project inductions linked to Procore sites or projects and issue an induction to your Procore users to complete remotely and online. Features extensive management tools for contractor, visitor and employee induction management.
- contracting company and sole trader management
- issue inductions easily and quickly online
- site inductions or project inductions linked to Procore
- induct all your users in Procore
- assessments and check lists
- centralised compliance and induction status management
- create and manage site specific inductions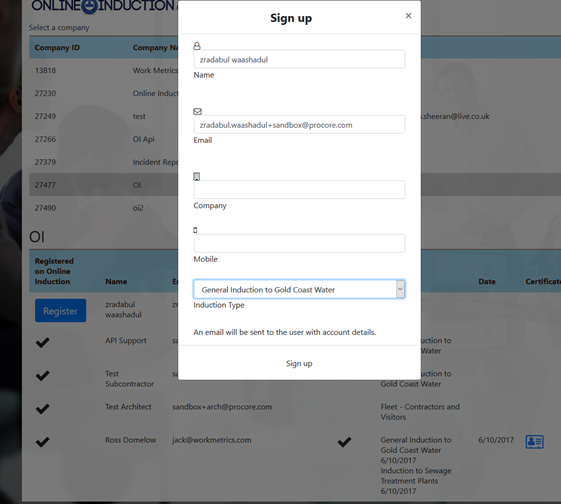 Induction Card Management
Issue and manage induction cards integrated into Procore. Print and issue different types of induction cards (hard / plastic cards through to online cards or induction certificates). Induction cards can list out different inductions and sites that are completed / inducted for and expiry dates.
Induction Reminders
From expiring licenses, insurances and evidence of training through to automatic re-inductions, manage and have visibility around when inductions are due for renewal and setup automatic reminders to inductees.
Setup Online Induction Forms
For capturing required site information, safety materials, emergency contact information or other critical new stater or new contractor information you need before they arrive on site as part of their overall compliance. Integrate directly into your Procore setup.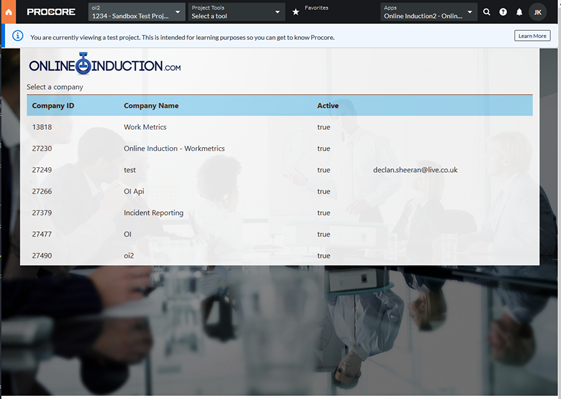 Create Site / Project Specific Inductions
- Setup site specific or project inductions
- Inductions for Contractors, Employees, Visitors
- Fully integrated to Procore
- Live Induction register
Start your Procore Induction Integration

Training Matrix and Manage Licenses/Certifications
Setup a training matrix to help with:
- Making the team members aware of their skills
- Outlining expectations
- Identifying the weak areas
- Indicating where new hires are needed
- Highlighting the areas in an organisation that requires the development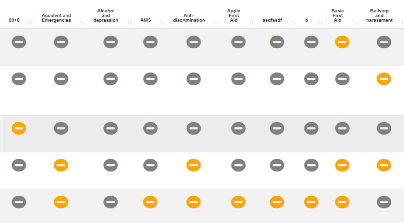 Manage contractor licenses, certifications and insurances, fully integrated into Procore
- Capture via Online Induction
- Automatic reminders when expiry approaches
- Verification options
- Integrated with Procore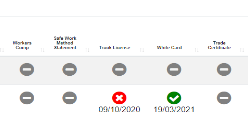 Sign in / Sign out tracking and Schedule
When using our sign in / sign out system (App or QR code poster for sign in) the sign in record will get pushed to the manpower log with the name, email address and phone number.
If they are still on site the hours will stay at 0.
If they have signed out it will calculate the total. you can see their sign in status in the final column.

Setup Procore Online Induction Integration?
Find out more and get help setting this up right here: