Online Induction >> Staff Induction
Staff Induction
- Best Practice Setup and How to Create One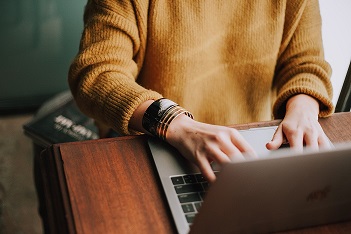 The staff induction process begins before an employee's first day and continues long after. It is an opportunity to allow you to inform your employees of what they need to know to work at your company, to understand what you expect of them, what your company values are and what your company stands for. With this in mind there is a good chance that your company's induction has room to be improved upon, whether it just needs a simple tweak or a complete overhaul. There are many ways to go about improving it and some are better than others. To help with this we've compiled some general tips to ameliorate your induction process.
Giving new staff the best welcome on their first day
A big part of any induction is to make your employees feel welcome. One way of doing this is to make sure you have everything ready prior to their commencement, which may seem pretty obvious, however it goes a long way towards making a good first impression. For example, when your new employee is ready to begin work it helps if they have everything they need to be able to do so. It doesn't send a great message if they are waiting around, unable to do anything because their computer/desk isn't ready, or they need to get specific training on your procedures.
Meet the team staff induction
Introducing them to other people in the company, particularly those in their area and also making sure to give them the contact details of said people in the company can help them to feel connected. Making sure they have a clear job description to help alleviate the pressures associated with a new job and company. Make sure that they feel their role is going to be an important one.
Providing an easy way for your new employees to give feedback whether it's to you directly, using an online portal, email or through some other way can also relieve stress. Establishing a system for you to review their performance and provide aid can also be useful.
Creating an online staff induction
Finally, don't neglect the possibility of setting up the induction online as it offers great advantages such as allowing your new employees to come into the company already knowing the basics. Other advantages can include orientation videos and pictures of the worksite, examples of the work done by your company as well as the work that they are expected to do. It allows you to imbue the presentation with your company's style and theme allowing your audience to get a true feel of what you expect of them. It can also be far more cost effective in the long run both in terms of money and hours.
See how our safety induction system can work for your organisation by looking at the online demo via the form above or view a demo online staff induction right here: