Online Induction >> Compliance Tracking Software
Published 28/08/2022
Compliance Tracking Software: Best Setup for 2023
What is compliance tracking?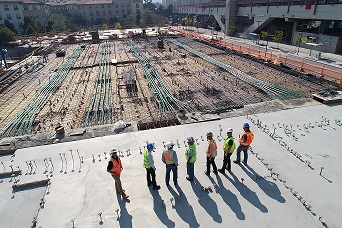 Compliance tracking can be defined as the process of structuring, collecting, and monitoring all relevant compliance related data and information to ensure there are no breaches or defects in standard business functions. This process is also responsible to ensure compliance requirements are met as per the regulations of which your industry operates within. For example, an environmental protection laws work health and acts. Ideally, a compliance tracking software needs to also keep track of audits and inspections done internally and externally.
Whichever industry or type of business your company operates in, a strong and comprehensive compliance tracking software ensures that all relevant parties in the company are informed of changes that occur and understand the impacts and extent of all regulations the business must follow.
How can a compliance tracking software help?
Using a compliance tracking software will help your business and organisation streamline audit trails, reporting and documentation. Compliance tracking software can also help focus on key standards and regulations to help monitor and report on procedures and policies. By doing this, it has core functions which can be customisable to your business - for example, policy management, compliance registers, compliance reporting and monitoring, regulatory surveillance, and site management.
Key features
- Performance analytics
- Multi-site/location management
- Customised reporting
- Real time alerts and notifications
- Database management
- Easy identification of gaps in compliance
- Accessible for workers/contractors to fill out in real time
- Easy to access and customised organisation of reports and registers
What roles are commonly being tracked?
- Contractors
- Employees
- Suppliers
Why is a compliance tracking system important?
There have been more than 52,000 international regulatory changes that have been introduced into workplaces since 2016. Workplace non-compliance has resulted in costly fines and legal fees, especially within industries such as health, finance, and construction. Having this software in place at your workplace will avoid legal liabilities as non-compliance will damage your businesses reputation and credit. It could also lead to major legal disputes and criminal offences. Having a system will also improve employee productivity contributing to a positive working environment and culture. A compliance tracking software will also save your company money - conducting regular audits, integrating security and privacy functions, and having a functional compliance reporting system is ensured to save your company money across all aspects.
Example of areas tracked and compliance data types
Businesses in every industry have a certain set of regulations to which they must adhere to. Regulatory compliance depends on the type of business, industry they operate in and the services provided.
Some examples of compliance areas that are tracked are:
Workplace safety - Each country will have some sort of Occupational Safety and Health Administration which will enforce standards for workplace safety. Under most WHS acts, employers will need to track compliance for the performance of regular safety checks, training that is being provided and records of work-related injuries.
Data Security - Whilst there may be no laws enforcing data security - there can be penalties with general communication laws if non-compliant with data and personal information.
Human Resources - Many important areas will fall within corporate compliance. It is essential that a business complies with and reports on areas such as discrimination, harassment and bullying etc.
IT - Compliance within IT include processes that comply with government laws but also includes internal policies that cover IT and electronic communication. Companies need to monitor and record things such as technology use data access.
Organisations need a sustainable solution to help with compliance in the workplace without the hassle of hiring more compliance workers. This is where an innovative and easy-to-use compliance tracking software comes into practice. To comply with the ever-changing regulations and practices set and to avoid penalties and unnecessary extra costs, more and more companies are now investing in a compliance tracking software to monitor operations.
Example Steps to Include for Contractors
-
Induction CheckList
-
Contractor Induction
-
Contractor Prequalification
-
Induction Plan
Establishing these areas enables you to better track the compliance of contractors through each workflow
Example Steps to Include for Employees
-
Training Plan
-
Induction Handbook
-
Employee Onboarding
These will form common components to ensure new employees are compliant and better enable businesses to track employee compliance.
Try our online Compliance Tracking Platform